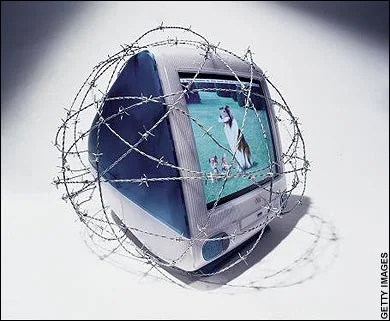 Of all criminal offences committed in the
United Arab Emirates
(
UAE
), a whopping 70 percent are cyber crimes, a top official has said.
Cyber criminals are keeping up with new developments in information technology, and make the maximum use of any new software or system that comes with any security gap or loophole, said Major Saeed Mohammad Al Hajeri, head of the information technology crime department of
Dubai
Police.
Saeed said this at a lecture titled "Procedures followed in investigating information technology crimes", delivered at the Institute of Training and Judicial Studies in Sharjah, the Gulf News reported.
Among the most common
cyber crimes
is providing illegal
VoIP
(Voice over Internet Protocol) calls, which is the preferred method of communication for drug smugglers and human traffickers since these calls are hard to trace, Saeed said.
Hacking
is another illegal activity, and that includes breaking into websites of banks, companies and government departments as well as into individual computers, he said, adding that such crimes have become easy as hacking programmes are easily available on the internet.
Many criminals are now resorting to blackmail through the internet, he said.
A criminal uses a security loophole to hack into an individual's email and uses his or her personal information to either blackmail or distort their reputation.
This is also done through social networking websites and forums.
"A person will receive an email or a phone message informing them that they have won a prize and in order to receive it, they must transfer some money, or send phone credit, to a certain account or phone number. These crimes usually involve a fraudster and a mule, who receives the money from victims and transfers it to the fraudster," Saeed said.
He cited a recent case where a fraudster set up a fake hospital website, copying all the information from a local hospital, and asked visitors to the website to donate money for charity, which many people did.
News Source : Om Rathore