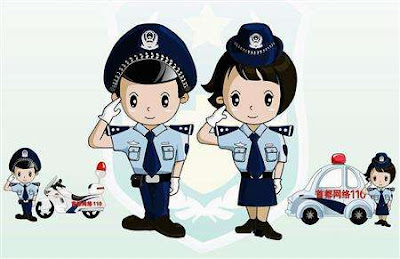 China should invest more in its own Internet security, lest it become a victim, or even scapegoat, for international hacking activities, an industry expert said on Tuesday.
"Our current protection input is not enough, and the scale and size is far less intensive compared to that of Europe and the United States," Su Hao, an expert on international security at the China Foreign Affairs University, told China Daily.
Su was referring to a recent news source in Germany, which again singled out China for suspicion of cyber attacks.
The report said Germany in 2010 detected a sharp rise in hacking activities - a large number of which it claimed may have been from China.
"There has been a sharp rise in so-called electronic attacks on the networks of German government and local authorities," Interior Ministry spokesman Stefan Paris told a regular government briefing.
Paris was quoted by the AFP as saying that "China is playing a large role in this".
The report indicated the increase was partially due to more government business being conducted through the Internet.
Germany has recorded some 1,600 attacks in the first nine months of 2010 - compared with 900 cases in the previous year, according to the AFP report.
In the meantime in China, however, the number of cyber attacks has soared by more than 80 percent annually, Xinhua reported, quoting the Ministry of Public Security.
Studies have found that many such activities have been initiated with overseas Internet resources, and that more than 127,000 foreign IP addresses have been controlled by Trojan horse viruses to attack computers in China during the first half of 2010, Xinhua said.
Meanwhile, according to incomplete statistics, more than one million IP addresses in China were controlled from overseas in 2009.
"China was accused time and again for launching cyber attacks abroad but there was never any solid proof. Actually, China has become a victim of such repeated claims," Su said.
The search engine Google relocated its server from the mainland to Hong Kong in March after it said it suffered attacks that originated from Chinese mainland, which led to the belief that the government was behind the plot.
Such incidents have also tarnished the image of high-tech Chinese products and blocked their development abroad, Su said.
Actions to beef up cyber security are ongoing. Germany will set up a national cyber defense center in 2011, pooling resources and know-how to intensify its Internet security.
To this end, the US activated its own cyber command as part of its armed forces this year, while the UK designated more than 600 million ($929 billion) for cyber defense - at a time when almost every part of the military is facing drastic cuts.
"In comparison, our Internet security measures are still lagging behind," Su said, adding that China should develop a more systematic and organized body to oversee the matter.
News Submitted By : Om Rathore