Spam is possibly the most annoying part of internet and email for people around the world. In Canada at least, there is hope in sight for people who have been preyed on by spammers.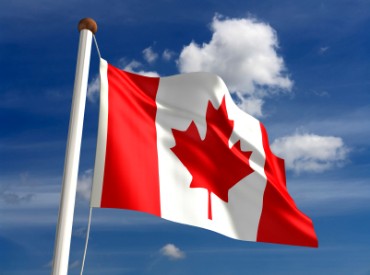 A new law, known as Bill C-28, is designed to make it easier for the government in that country to prosecute, and fine, people found guilty of spam. The law makes it possible for the government to fine individuals guilty of spam up to $1 million, and companies up to $10 million. The directors and owners of companies can also be held personally responsible if they know their networks are sending spam. It makes prosecuting offenders easier for victims, and it makes using aliases or false information in emails a criminal offence.
Of course, nearly 70 percent of the world's spam is distributed by botnets, which means that the sender of those emails are as much of a victim as the receiver, so these laws probably won't affect the volumes of spam sent and received.
The new legislation also ends a loophole in Canadian law, as the country was formerly the only G8 nation without formal legislation governing spam.
It is hoped that the new law will encourage Canadian companies to ensure that everyone on their email list is a subscriber, and since consumers can now lodge formal complaints with the CRTC, and pursue private civil claims, those who do not comply could end up being liable for huge costs.
In the mean time, it is worthwhile for users to investigate free anti spam software, including POPFile, eXpurgate, and Spamilator, all of which are free, and can help block all that annoying spam you get from around the world. There are plenty of other free anti spam software out there that can help, so it is also worth doing an online search.
In spite of laws like this, it is an unfortunate fact that spam will probably never be totally eliminated. It does make it easier for internet and email users to teach local spammers a lesson, however, and that may just translate into more responsible advertising procedures by companies.