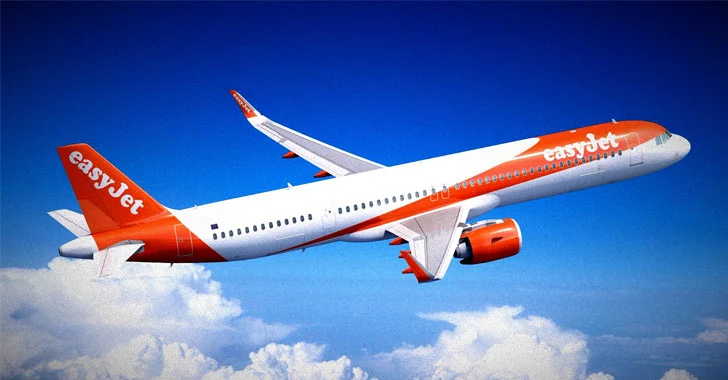 British low-cost airline
EasyJet
today admitted that the company has fallen victim to a cyber-attack, which it labeled "highly sophisticated," exposing email addresses and travel details of around 9 million of its customers.
In an official
statement
released today, EasyJet confirmed that of the 9 million affected users, a small subset of customers, i.e., 2,208 customers, have also had their credit card details stolen, though no passport details were accessed.
The airline did not disclose precisely how the breach happened, when it happened, when the company discovered it, how the sophisticated attackers unauthorizedly managed to gain access to the private information of its customers, and for how long they had that access to the airline's systems.
However, EasyJet assured its users that the company had closed off the unauthorized access following the discovery and that it found "no evidence that any personal information of any nature has been misused" by the attackers.
"As soon as we became aware of the attack, we took immediate steps to respond to and manage the incident and engaged leading forensic experts to investigate the issue," the company said in a statement published today.
EasyJet has also notified the Information Commissioner's Office (ICO), Britain's data protection agency, and continues to investigate the breach incident to determine its extent and further enhance its security environment.
"We take the cybersecurity of our systems very seriously and have robust security measures in place to protect our customers' personal information. However, this is an evolving threat as cyber attackers get ever more sophisticated," says EasyJet Chief Executive Officer Johan Lundgren.
"Since we became aware of the incident, it has become clear that owing to COVID-19, there is heightened concern about personal data being used for online scams. Every business must continue to stay agile to stay ahead of the threat."
As a precautionary measure recommended by the ICO, the airline has started contacting all customers whose travel and credit card details were accessed in the breach to advise them to be "extra vigilant, particularly if they receive unsolicited communications."
Affected customers will be notified by May 26.
Last year, the ICO fined British Airways with
a record of £183 million
for failing to protect the personal information of around half a million of its customers during a
2018 security breach
incident involving a
Magecart-style card-skimming attack
on its website.
Affected customers should be suspicious of phishing emails, which are usually the next step of cybercriminals to trick users into giving away further details of their accounts like passwords and banking information.
Affected customers exposing their credit card details are advised to block the affected cards and request a new one from their respective financial institution, and always keep a close eye on your bank and payment card statements for any unusual activity and report to the bank if you find any.