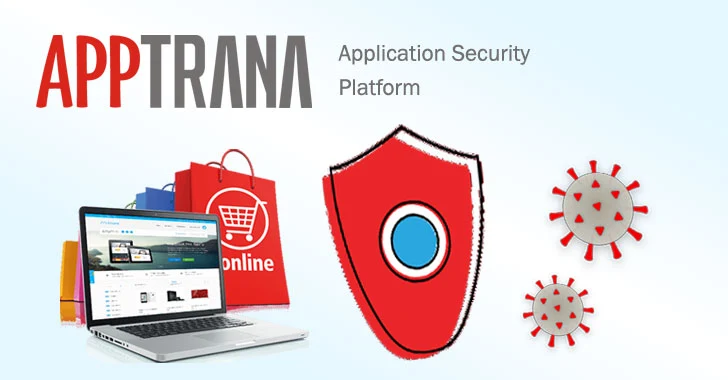 These are unprecedented times, and everyone is going through a testing period, with more than 3 billion people locked down all over the world.
Businesses are scrambling to stay afloat and are forced to move digital in a very short span of time without much preparation. As these businesses move digital, cyber threats are more real than ever. Every day we are hearing news about hackers taking advantage of the situation.
Cybersecurity company Indusface that holds expertise in keeping applications over the internet secure has decided to step up and do our bit to the society.
During this unprecedented time, Indusface has announced to support organizations affected by COVID-19 by offering professional cybersecurity protection to their online businesses at free of cost for at least a month.
Indusface already provides a Free Forever Website security assessment service, and as part of this additional offering, businesses can get 30 days of its paid offering without any charges.
Customers can sign up for the following plans.
Indusface WAS – Advance
Indusface
Web Application Scanning
helps detect web application vulnerabilities, malware, and logical flaws with daily or on-demand comprehensive scanning.
Managed by certified security experts, Indusface
application scanner
helps organizations find the more significant business impact of logical flaws with detailed demonstrations through proof-of-concept.
With Indusface WAS, customers can understand their risk posture and readiness of the application to go public.
Indusface AppTrana – Advance
AppTrana
offers continuous website security with
web application scanning, web application firewall, CDN, and DDoS protection
. AppTrana is the only comprehensive solution in the market which is fully managed that helps organizations move their business digital within no time.
Indusface is an example of an Indian WAF vendor that provides the SaaS-based managed Web Application Firewall. This type of solution is a good alternative for enterprises that do not want to procure new hardware and hire or train staff to manage it"- Gartner.
Eligibility criteria to qualify for Indusface's COVID Program:
The following entities are eligible to get support within the program:
International NGOs, Educational institutions and governmental entities all over the world.
Or:
A solvent business existing for at least 1 years, and
And part of the region/business impacted with Covid-19 Lockdown,
And not an existing customer of Indusface or someone who has engaged with its sales team in the last 3 months.
How to Apply:
First of all, double-check if you are eligible,
Send an email (sales - at - indusface.com) to the company with the following information:
Briefly describe your shift to the online space (timing, scope, needs),
List your web or mobile apps, cloud or SaaS systems,
Make sure you indicate your full contact details,
Plan you will like to choose – WAS-Advance or AppTrana -Advance,
The company will get back to interested users within the next 24 hours.
"COVID-19 situation is a watershed movement in human history, no matter how long or short the disruption continues, it will be a new world that will be waiting for us at the other end. Businesses that are scrambling to go digital would have realized the nitty-gritties of how online businesses are done, WFH will no longer be a novel concept adopted only by tech companies," said Venkatesh Sundar, co-founder (CMO) of Indusface.
"I see schools, colleges function from home during this testing period. Necessity is the mother of invention, and I am sure we will emerge stronger from this with business being more global and the world being more integrated."
"During this transition phase, Indusface being experts in application security has decided to help organizations with the transition by providing our tools free of cost for one month. Our estimation is that lockdowns will be over by then, but based on the situation, if the need arises, we will reassess if the program has to be extended beyond one month. "
"We sincerely hope this program will help businesses make a seamless transition and adjust to the new reality."