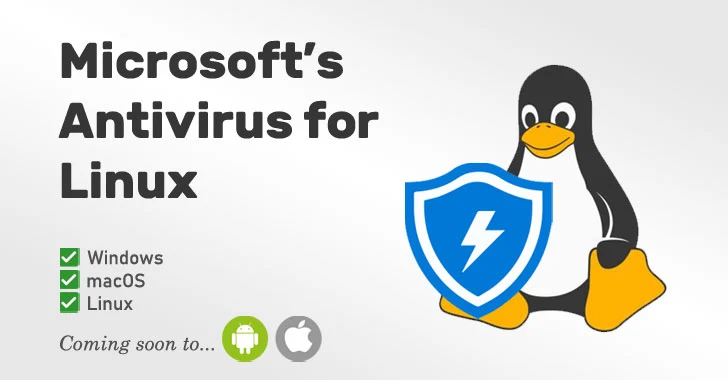 Almost within a year after releasing Microsoft Defender Advanced Threat Protection (ATP) for
macOS computers
, Microsoft today announced a public preview of its antivirus software for various Linux distributions, including Ubuntu, RHEL, CentOS and Debian.
If this news hasn't gotten you excited yet...
Microsoft is also planning to soon release Defender ATP anti-malware apps for smartphones and other devices running Google's Android and Apple's iOS mobile operating systems.
"We know our customers' environments are complex and heterogeneous. Providing comprehensive protection across multiple platforms through a single solution and streamlined view is more important than ever," the
company said
.
"Next week at the RSA Conference, we'll provide a preview of our investments in mobile threat defense with the work we're doing to bring our solutions to Android and iOS."
I am sure you might have heard this many times that 'Linux doesn't need antivirus software,' but this is not the case anymore.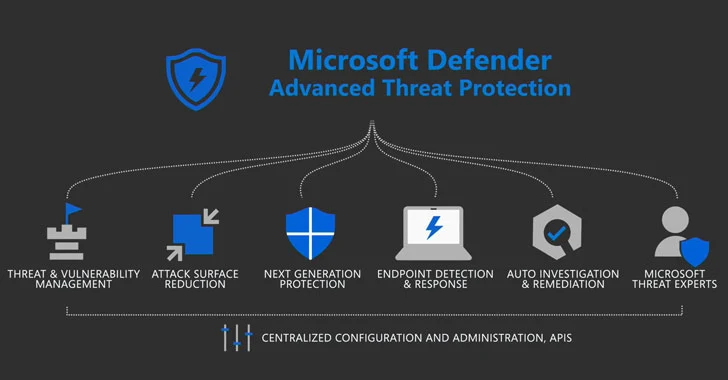 Since the last few years, hackers have started paying more attention to Linux and macOS platforms, making them a new target for viruses, Trojans, spyware, adware, ransomware, and other nefarious threats.
Despite the fact that the attack surface for Linux is much much smaller, Linux has its own share of vulnerabilities and malware threats, and you need proactive monitoring to keep your system safe.
According to Microsoft, Defender ATP is a unified endpoint platform for preventative protection, post-breach detection, automated investigation, and response.
It proactively hunts across users, email, applications, and endpoints to automatically detect, investigate, and stop coordinated multi-point attacks.
"The AI capabilities built into Microsoft Security solutions are trained on 8 trillion daily threat signals and the insights of 3,500 security experts. Custom algorithms and machine learning models make, and learn from, billions of queries every day," said
Ann Johnson
, Corporate Vice President of the Cybersecurity Solutions Group.
A timeline for when Microsoft would release the iOS and Android versions have not been specified, although the company said it would be available later this year.