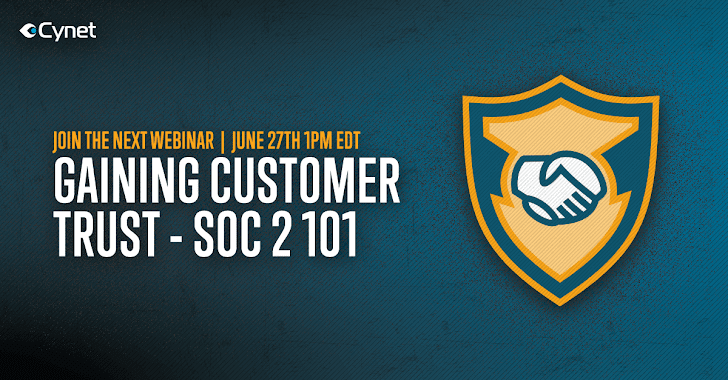 In today's business environment, data is what matters most. It matters to organizations that monetize it into operational insights and optimisations, and it matters the threat actors that relentlessly seek to achieve similar monetisation by compromising it.
In the very common scenario in which organisation A provides services to organization B, it's imperative for the latter to be absolutely sure that the former handles its data in the most secure way.
While there's no one-size-fits-all in cybersecurity, there are various frameworks that provide robust guidelines for organizations to see if the security controls in place indeed address their needs. NIST cybersecurity framework is a good example of such guidelines.
There are industry specific standards, such as HIPPA for healthcare and PCI-DSS for credit card processing. However, in recent years, SOC 2 is gaining momentum in the US as a general standard for all organizations that store or process data for consumers and businesses.
The value of SOC 2 is double. As we've stated before, it gives organizations a clear framework to benchmark the overall effect of their security controls.
Additionally, and equally important in a competitive business environment, it enables such organizations to have an external audit that provides 3rd party validation regarding their security level.
From the perspective of a business customer that has to choose between several downstream service suppliers, knowing that its data is well guarded is a must. Successfully passing a SOC 2 audit provides this assurance, focusing on key issues such as access control, change management, and vendor management.
On the technical side, SOC 2 includes various technical controls. Prominent among these are:
File integrity monitoring — ensures that files have not been tampered with and identifies unauthorized changes.
Vulnerability assessment — enables routine discovery and patching of software vulnerabilities that put you at risk of a breach.
Incident response — preparation, detection & analysis, containment, eradication and recovery and post-incident activity.
System access and logging —Identifies and reports unusual/anomalous activities that might indicate malicious presence.
It is easily seen that SOC 2 is comprehensive in its understanding of breach protection best practices. What many organizations would find challenging is the deployment, maintenance of management of the actual security products that are required to level up with SOC 2 requirements – a considerable burden for most small- to mid-sized organizations.
The Cynet security platform automates breach protection across the entire internal environment through native integration of all core security technologies, providing organizations with the full breach protection lifecycle: continuous monitoring and control, threat prevention and detection, and response orchestration.
With Cynet, organizations can comply with the vast majority of SOC 2 technical controls, including the four listed above. Cynet is the pioneer of consolidating all breach protection into a single interface, acknowledging that simplifying both core security as well as compliance workflows is the basis of sound security.
Join us for the webinar on June 27th at 1 pm EDT:
Showcase your Security: Gain Customer Trust with SOC 2 Controls
to learn more about SOC 2 and Cynet.