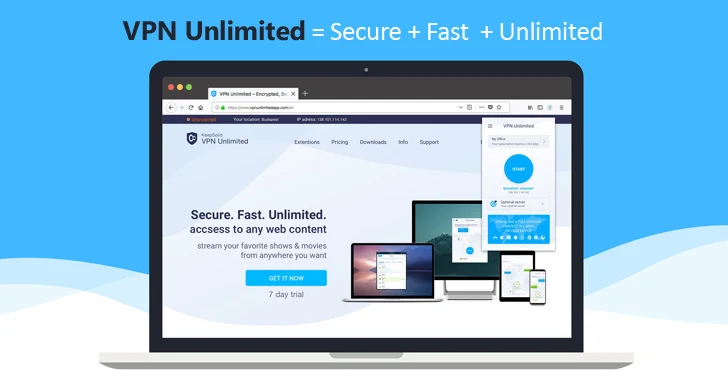 For all of the undeniable conveniences the Internet has brought us, it's becoming an increasingly dangerous place to be.
Both individual hackers and entire government agencies are now able to hack into your computer or smartphone from across the globe and steal everything from your browsing history to your credit card numbers, and they're often able to do so without your knowledge.
A Virtual Private Network (VPN) is the first and most important line of defense against these nefarious cyber attacks, and you should never surf the Web without one—regardless of whether you're using a public or private connection.
VPN Unlimited
is an award-winning service that provides unparalleled and
unlimited browsing
security across up to
5 devices simultaneously
(iOS, Android, Linux, Mac OS X and Windows), and right now a
lifetime subscription
is available for
88% off at just $59.99
.
Unlike most VPNs that offer security at the expense of browsing speed, VPN Unlimited secures your connection without hogging precious bandwidth.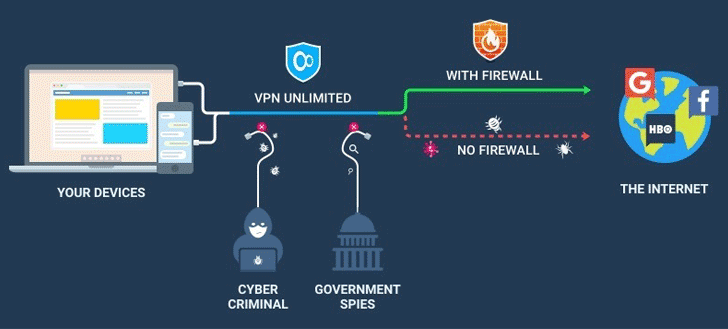 This subscription grants you unlimited access to a growing number of super-secure servers in over 70 locations across the globe—including the USA, UK, Canada, Australia, and Hong Kong—and you'll be able to utilize a wide variety of VPN protocols including IKEv2 and OpenVPN in order to optimize your connection based on your specific browsing needs.
You'll also be able to protect your entire family's online activity without restriction and use a variety of browsing tools such as Trusted Networks, Ping Test, and Favorite Servers to ensure that you're making the most of your connection at all times.
This service even lets you bypass those obnoxious content filters when you travel overseas—meaning you'll be able to keep up with your favorite streaming content on sites like
Netflix
and Hulu.
Safeguard your data and privacy online with a
lifetime subscription to VPN Unlimited
for just $59—88% off its usual price for a limited time.