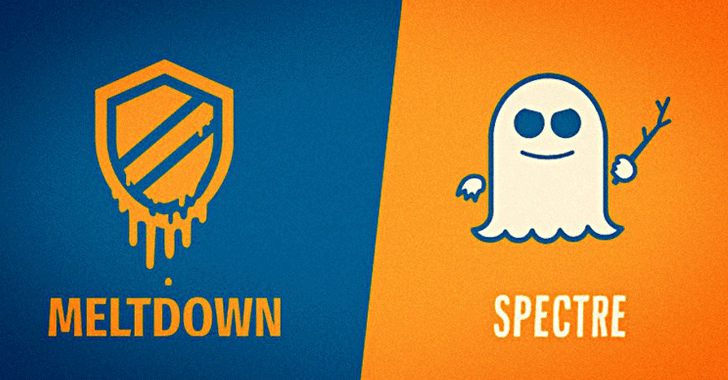 It has been few weeks since the details of the Spectre, and Meltdown processor vulnerabilities came out in public and researchers have discovered more than 130 malware samples trying to exploit these chip flaws.
Spectre and Meltdown
are security vulnerabilities disclosed by security researchers earlier this month in many processors from Intel, ARM and AMD used in modern PCs, servers and smartphones, among other devices.
These CPU vulnerabilities could enable attackers to bypass memory isolation mechanisms and access everything, including memory allocated for the kernel containing sensitive data like passwords, encryption keys and other private information.
Researchers from independent antivirus testing firm AV-TEST
detected
at least 139 malware samples, as of today, which are related to these CPU vulnerabilities, as shown in the growth graph.
You can find
SHA256 hashes
for all malware samples here.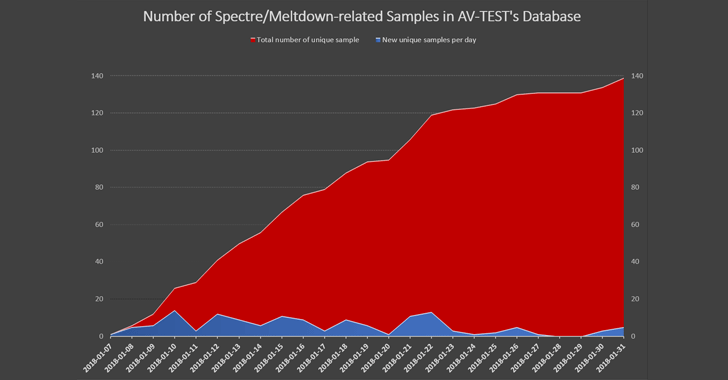 Meanwhile, cybersecurity firm Fortinet also tracked and analyzed many malware samples 'trying to exploit' recently disclosed CPU vulnerabilities, most of which includes re-compiled or extended version of the JavaScript-based proof-of-concept (PoC) exploit released last month.
"The rate at which the cybercriminal community is targeting known vulnerabilities is clearly accelerating, with the WannaCry and NotPetya exploits serving as perfect examples of the need to patch vulnerable systems as soon as possible," Fortinet said.
"Which is why our concerns were raised when we recently learned about some of the largest vulnerabilities ever reported—ones that affect virtually every processor developed since 1995 by chip manufacturers Intel, AMD, and ARM."
Another news makes this situation, even more, worse—Intel halted all its
CPU firmware patches
for the Meltdown and Spectre flaws last week after it caused issues like
spontaneous reboots
and other 'unpredictable' system behaviour on affected PCs.
So, until Intel and other vendors do not come up with stable security patches for the Meltdown and Spectre attacks that don't cause systems to break, users are recommended to keep their operating system, web browsers, antivirus and other software up-to-date.