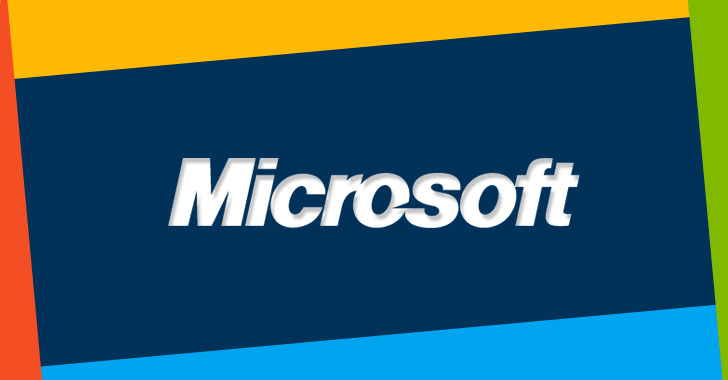 It's Patch Tuesday—time to update your Windows devices.
Microsoft has
released
a large batch of security updates as part of its November Patch Tuesday in order to fix a total of 53 new security vulnerabilities in various Windows products, 19 of which rated as critical, 31 important and 3 moderate.
The vulnerabilities impact the Windows OS, Microsoft Office, Microsoft Edge, Internet Explorer, Microsoft Scripting Engine, .NET Core, and more.
At least four of these vulnerabilities that the tech giant has now fixed have public exploits, allowing attackers to exploit them easily. But fortunately, none of the four are being used in the wild, according to Gill Langston at security firm
Qualys
.
The four vulnerabilities with public exploits identified by Microsoft as CVE-2017-8700 (an information disclosure flaw in ASP.NET Core), CVE-2017-11827 (Microsoft browsers remote code execution), CVE-2017-11848 (Internet Explorer information disclosure) and CVE-2017-11883 (denial of service affecting ASP.NET Core).
Potentially Exploitable Security Vulnerabilities
What's interesting about this month's patch Tuesday is that none of the Windows OS patches are rated as Critical. However, Device Guard Security Feature Bypass Vulnerability (CVE-2017-11830) and Privilege Elevation flaw (CVE-2017-11847) are something you should focus on.
Also, according to an
analysis
of Patch Tuesday fixes by Zero-Day Initiative,
CVE-2017-11830
and another flaw identified as
CVE-2017-11877
can be exploited to spread malware.
"CVE-2017-11830 patches a Device Guard security feature bypass vulnerability that would allow malware authors to falsely authenticated files," Zero-Day Initiative said.

"CVE-2017-11877 fixes an Excel security feature bypass vulnerability that fails to enforce macro settings, which are often used by malware developers."
The tech giant also fixed six remote code execution vulnerabilities exist "in the way the scripting engine handles objects in memory in Microsoft browsers."
Microsoft identified these vulnerabilities as CVE-2017-11836, CVE-2017-11837, CVE-2017-11838, CVE-2017-11839, CVE-2017-11871, and CVE-2017-11873, which could corrupt memory in such a way that attackers could execute malicious code in the context of the current user.
"In a web-based attack scenario, an attacker could host a specially crafted website that is designed to exploit the vulnerability through Microsoft Edge and then convince a user to view the website," Microsoft said. "These websites could contain specially crafted content that could exploit the vulnerability."
17-Year-Old MS Office Flaw Lets Hackers Install Malware
Also, you should be extra careful when opening files in MS Office.
All versions of Microsoft Office released in the past 17 years found vulnerable to
remote code execution flaw
(CVE-2017-11882) that works against all versions of Windows operating system, including the latest Microsoft Windows 10 Creators Update.
However, due to improper memory operations, the component fails to properly handle objects in the memory, corrupting it in such a way that the attacker could execute malicious code in the context of the logged-in user.
Exploitation of this vulnerability requires opening a specially crafted malicious file with an affected version of Microsoft Office or Microsoft WordPad software, which could allow attackers to remotely install malware on targeted computers.
Adobe Patch Tuesday: Patches 62 Vulnerabilities
Besides fixing vulnerabilities in its various products, Microsoft has also released updates for Adobe Flash Player.
These updates correspond with
Adobe Update APSB17-33
, which patches 62 CVEs for Acrobat and Reader alone. So, Flash Player users are advised to ensure that they update Adobe across their environment to stay protected.
It should also be noted that last Patch Tuesday, Microsoft quietly released the patch for the dangerous
KRACK vulnerability
(CVE-2017-13080) in the WPA2 wireless protocol.
Therefore, users are also recommended to make sure that they have patched their systems with the last month's security patches.
Alternatively, users are strongly advised to apply November security patches as soon as possible in order to keep hackers and cybercriminals away from taking control of their computers.
For installing security updates, just head on to Settings → Update & security → Windows Update → Check for updates, or you can install the updates manually.