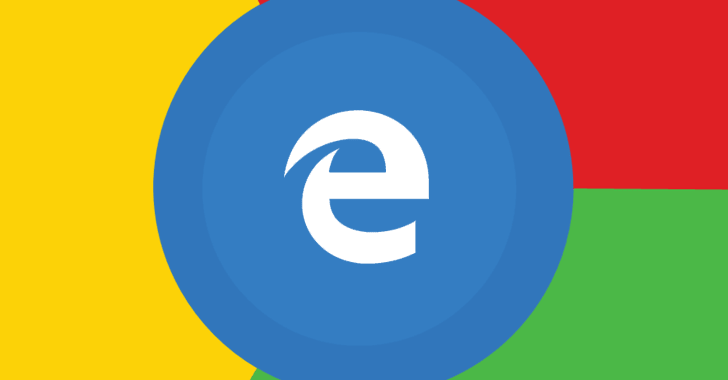 Ever since the launch of Windows 10, Microsoft has been heavily pushing its Edge browser, claiming it to be the best web browser over its competitors like Mozilla Firefox, Opera and Google Chrome in terms of speed and battery performance.
However, Microsoft must admit that most users make use of Edge or Internet Explorer only to download Chrome, which is by far the world's most popular internet browser.
Something hilarious happened recently during a live demonstration when a Microsoft engineer caught on a video switching from Edge to Chrome after the default Windows 10 browser stopped responding in the middle of the presentation.
That is really embarrassing.
The incident happened in the middle of a Microsoft Ignite conference, where the Microsoft presenter Michael Leworthy was demonstrating how to one can migrate their applications and data to Microsoft Azure cloud service.
See what happens in the video below:
However, Leworthy was forced to pause his Azure presentation in the middle of live demo session to download and install Google's Chrome because the company's Edge browser kept on crashing.
Guess what? This somewhat embarrassing and somewhat hilarious incident was recorded and uploaded to YouTube by Microsoft itself. You can check out the video yourself.
"I love it when demos break," Leworthy said. "So while we're talking here, I'm gonna go install Chrome," he continued and started laughing, with many people in the audience giggling and cheering.
"And we're not going to make Google better," Leworthy added as he refused to check the box that sends crash reports and statistics back to Google.
Although Internet Explorer has long been considered to be "the best browser to download Google Chrome," Microsoft Edge came out to be a competent successor to do the same thing even faster, as Leworthy took less than a minute to download and install Chrome.