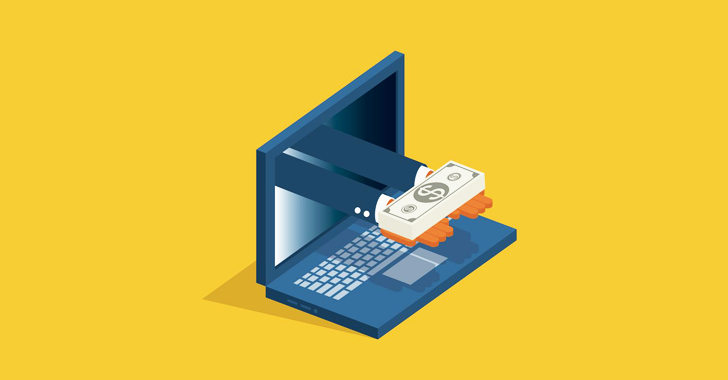 You may have heard of hilarious Nigerian scams. My all time favourite is this one:
A Nigerian astronaut has been trapped in space for the past 25 years and needs $3 million to get back to Earth, Can you help?
Moreover, Nigerians are also good at promising true love and happiness.
But You know, Love hurts.
Those looking for true love and happiness lost tens of millions of dollars over the Nigerian dating and romance scams.
These criminals spend their whole day trolling the online dating sites for contact emails and then send off hundreds of thousands of fraudulent emails awaiting the victim's response.
A US federal district court in Mississippi has
sentenced
such three Nigerian scammers to a collective 235 years in prison for their roles in a large-scale international fraud network that duped people out of tens of millions of dollars.
The three Nigerian nationals were part of a 21-member gang of cyber criminals, of which six, including Ayelotan, Raheem, and Mewase, were extradited from South Africa to the Southern District of Mississippi in July 2015 to face charges in the case.
Oladimeji Seun Ayelotan, 30, faces up to 95 years in prison
Rasaq Aderoju Raheem, 31, faces up to 115 years in prison
Femi Alexander Mewase, 45, faces up to 25 years in prison
A federal jury found all of them guilty of offenses involving mail fraud, wire fraud, credit card fraud, identity theft, and theft of government property, the US Department of Justice announced Thursday.
Also, Ayelotan and Raheem were found guilty of conspiracies to commit bank fraud and money laundering, which is why they have been given longer prison sentences.
Until now, the justice department has charged a total of 21 suspects in this case: 12 defendants have already pleaded guilty to charges related to the conspiracy while 11 have been sentenced to date.
The gang has been operating since 2001 and ran a variety of online scams, including romance scams, where the criminals used the false identity of love-struck girlfriends on a dating site to establish a romantic relationship with unsuspecting victims.
Once the gang members gained the victim's trust and affection, they would convince them to carry out their money laundering schemes and launder money from other rackets via MoneyGrams and Western Union, or resend electronics and other goods bought with stolen credit cards to countries where they could be sold for a profit.
The gang members were arrested by South African police in a joint operation with U.S. Immigration and Customs Enforcement's Homeland Security Investigations (HSI) and the U.S. Postal Inspection Service in December 2015.
However, Nigerian scams will never die, and you could be their next victim.