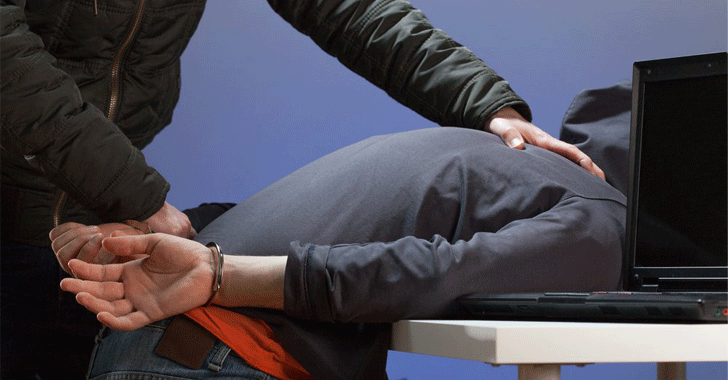 Two suspected hackers have reportedly been arrested in London on suspicion of
hacking 70 percent of the CCTV cameras
in Washington with ransomware ahead of President Donald Trump's inauguration last month.
The arrest took place on 20th January by the officers from the National Crime Agency (NCA) of UK after it received a request from United States authorities, but it has not been disclosed until now.
The NCA raided a house in the south of London last month and detained a British man and a Swedish woman, both 50-years-old,
reported
The Sun.
Some 123 of the 187 police CCTV cameras used to monitor public areas in Washington DC stopped working on 12 January, just 8 days before the inauguration of Donald Trump, after a cyber attack hit the storage devices.
The cyber attack lasted for about three days, eventually leaving the CCTV cameras out of recording anything between 12 and 15 January.
It was reported that the surveillance cameras were left useless after a ransomware made its way onto the storage devices that records feds data from CCTV cameras across the city. The hackers demanded ransom money, but the Washington DC Police rejected their demand.
Ransomware
is an infamous piece of malware that has been known for locking up computer files and then demanding a ransom in Bitcoins in order to help victims unlock their files.
However, instead of fulfilling ransom demands of hackers, the DC police took the storage devices offline, removed the infection and rebooted the systems across the city.
The storage devices were successfully put back to rights, and the surveillance cameras were back to work. According to authorities, no valuable data was lost, and the ransomware infection merely crippled the affected computer network devices.
The "officers executed a search warrant at an address in Natal Road, SW16, on the evening of Thursday 19 January. A man and a woman were arrested and later bailed until April 2017," according to the NCA.
The intention of these two 50-year-old suspects is still unclear.