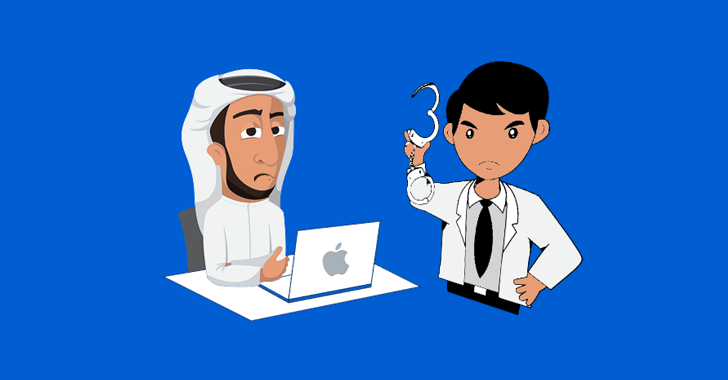 If you get caught using a VPN (Virtual Private Network) in Abu Dhabi, Dubai and the broader of United Arab Emirates (UAE), you could face temporary imprisonment and fines of up to $545,000 (~Dhs2 Million).
Yes, you heard that right.
Online Privacy is one of the biggest challenges in today's interconnected world. The governments across the world have been found to be using the Internet to track people's information and conduct mass surveillance.
Here VPNs and proxy servers come into Play.
VPNs and proxy servers are being used by many digital activists and protesters, who are living under the most oppressive regimes, to protect their online activity from prying eyes.
However, using VPN or proxy in the UAE could land you into great difficulty.
The UAE President Sheikh Khalifa bin Zayed Al Nahyan has issued new sovereign laws for combating cyber crimes, which includes a regulation that prohibits anyone, even travelers, in the UAE from using VPNs to secure their web traffic from prying eyes.
Also Read:
Best VPN Services for Fast, Anonymous and Secure Browsing
According to the laws, anyone using a VPN or proxy server can be imprisoned and fined between $136,000 and $545,000 (Dhs500,000 and Dhs2 Million).
The laws have already been issued by the UAE President and have now been reported to the official government news service WAM.
For those unfamiliar, Virtual Private Network (VPN) securely routes your Internet traffic through a distant connection, protecting your browsing, hiding your location data and accessing restricted resources.
Nowadays, VPNs have become a valuable tool not just for large companies, but also for individuals to dodge content restrictions as well as to counter growing threat of cyber attacks.
The UAE's top two telecom companies, Etislat and Du, have banned VoIP -- the phone calling features in popular apps like WhatsApp, Viber, Facebook Messenger and SnapChat that deliver voice calls over the Internet for free -- from within the Gulf nation.
Also Read:
Opera Browser Now Offers Free and Unlimited Built-in VPN Service
However, soon the vast number of UAE residents who use VPNs and proxies within the UAE for years to bypass the VoIP ban could be in difficulty.
Out of two new laws issued last week, one lays out fines for anyone who uses a VPN or proxy server, local news
reports
. The new law regarding VPNs states:
"Whoever uses a fraudulent computer network protocol address (IP address) by using a false address or a third-party address by any other means for the purpose of committing a crime or preventing its discovery, shall be punished by temporary imprisonment and a fine of no less than Dhs500,000 and not exceeding Dhs2 million, or either of these two penalties."
The new move is in favor of telecom companies for whom VoIP 'over-the-top' apps have long been a major issue, as consumers no longer need to pay international calling rates to speak to their loved ones.