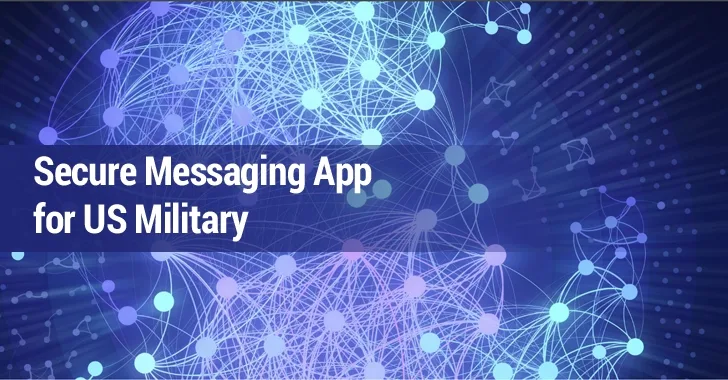 Just last month, DARPA launched a project dubbed "Improv," inviting hackers to transform simple
household appliances into deadly weapons
.
Now, the Defense Advanced Research Projects Agency is finding someone in the private sector to develop a hacker-proof "
secure messaging and transaction platform
" for the U.S. military.
Darpa wants researchers to create a secure messaging and transaction platform that should be accessible via the web browser or standalone native application.
The secure messaging app should "
separate the message creation, from the transfer (transport) and reception of the message using a decentralized messaging backbone to allow anyone anywhere the ability to send a secure message or conduct other transactions across multiple channels traceable in a decentralized ledger,
" agency's
notice
explains.
In simple words, DARPA aims to create a secure messaging service that not only implements the standard encryption and security mechanisms used by other secure messaging apps like
Signal
,
Ricochet
, and
Whatsapp
but also communicates via a secure decentralized protocol like
Blockchain
to prevent cyber attacks and surveillance.
The secure messaging app will be developed in three phases:
First Phase: Create a model for an existing decentralized blockchain-like platform and experiment with encryption protocols and hardware options.
Second Phase: Develop and test the "working prototype."
Third Phase: commercialize and full-scale implementation of the platform.
Also Read:
The Best Way to Send and Receive
End-to-End Encrypted Emails
.
During the first round, the DARPA will award $150,000 per year to the successful applicants. The phase one candidates can then be eligible for a second round award of up to $1 Million for two years.
During the final and third phase, the selected candidates can then pursue commercialization and full-scale implementation of their platform, without receiving any fund from the federal government.
The solicitation will officially open on May 23, 2016 and will close on June 22, 2016.