Have you Safeguarded your PC with a Comodo Antivirus? Then you need to inspect your system for privacy and security concerns.
First of all, make sure whether your default browser had been changed to "Chromodo" -- a free browser offered by Comodo Antivirus.
If your head nod is "Yes," then you could be at risk!
Chromodo browser, which is supplied along with the installation of Comodo Anti-Virus Software and marketed as 'Private Internet Browser' for better security and privacy, automatically overrides system settings to set itself as your 'Default Browser.'
And secondly, the main security concern about Comodo Antivirus is that the Chromodo browser has 'Same Origin Policy' (SOP) disabled by default.
Google's security researcher
Tavis Ormandy
, recently
shouted
at Comodo for disabling SOP by default in its browser settings that violates one of the strongest browser security policy.
Ormandy notes that "all shortcuts are replaced with Chromodo links and all settings, cookies, etc are imported from Chrome. They also hijack DNS settings, among other shady practices."
Moreover, this is a total unethical movement to change default browser settings without users' knowledge.
UPCOMING WEBINAR
🔐 Mastering API Security: Understanding Your True Attack Surface
Discover the untapped vulnerabilities in your API ecosystem and take proactive steps towards ironclad security. Join our insightful webinar!
Join the Session
Same Origin Policy (SOP) is one of the browser security policies that permits scripts running in a web browser to only make requests to pages on the same domain.
If enabled, Same Origin Policy will prevent malicious scripts on one page from obtaining access to sensitive data on another web page.
What If, Same Origin Policy is Disabled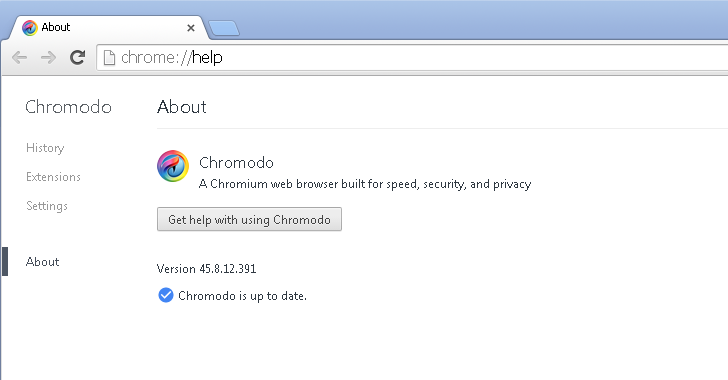 To understand this, assume you are logged into Facebook and somehow visits a malicious website in another tab.
With SOP disabled, various malicious script files on that website could take over the control of your Facebook profile, allowing malicious actors to compromise your account with access to your private messages, post status updates, etc.
The same thing Comodo is doing with its users, by default disabling SOP in Chromodo that could allow attackers to:
Steal session authentication cookies.
Perform malicious actions through script code.
Even Replace trusted websites with attacker-created HTML design.
How to Check, If your Browser has SOP Enabled/Disabled
If you are still unsure whether your browser is SOP disabled, then
visit this link
.
If you are getting a prompt as "Browser appears to be fine," then you are out of danger.
But, if you are getting a negative approach such as "Your browser is not enforcing the SOP," you are advised to migrate to other browsers such as Chrome or Firefox for your self-defense against any malicious attack.
Stay Safe! Safe Tuned!