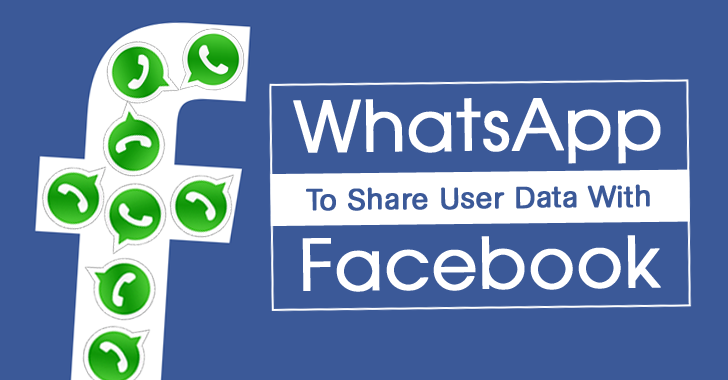 Now, WhatsApp has plans to introduce a new feature that would allow its users to integrate their Facebook accounts with the most widely used messaging app.
So far, the social media giant has been focusing on its own messaging platform, Messenger and both WhatsApp and Facebook have been working separately in terms of adding new features.
WhatsApp to Share User Data With Facebook
Android developer
Javier Santos
spotted
a new feature in the latest beta build of WhatsApp, which indicates that soon you'll start seeing some features interconnected between WhatsApp and Facebook.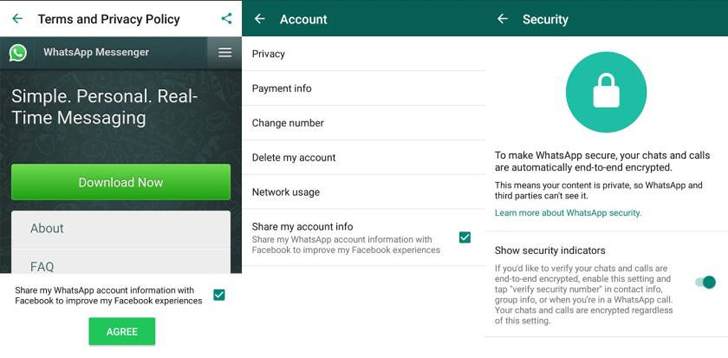 The feature (optional, for now), dubbed "Share my account info," when selected will share your personal WhatsApp account information with Facebook in order "to improve your Facebook experience," according to the description.
Although it's unclear how exactly the new feature works, it is believed that the feature may help you share photos to your timeline and create an album shortcut via WhatsApp or vice versa.
Facebook-WhatsApp Deeper Integration
From past two years, we haven't noticed any Facebook and WhatsApp integration, but this minor change made by WhatsApp raised doubt in our minds that Why the social media giant is merging WhatsApp with Facebook.
When
Facebook acquired WhatsApp
in 2014 for over $20 Billion, CEO Mark Zuckerberg confirmed that Facebook and Whatsapp would continue to co-exist as separate platforms.
At that time, WhatsApp team also assured its users that nothing would change and that the popular messaging app would operate independently.
However, this recent update considered being the first step towards merging the two popular platforms in an effort to take control of the popular messaging market and sustain growth together.
WhatsApp to Offer End-to-End Encryption
Moreover, The beta build of WhatsApp also
includes
a new section completely focused on users' privacy, indicating that the popular messaging service is looking to bolster security in order to make its user conversations more secure.
The new feature, dubbed "Show Security Indicators," will be imbibed in WhatsApp in an impending update. The feature is similar to the one Apple uses in its iMessage.
When enabled, the feature will encrypt all your chats and calls with
End-to-End encryption
, meaning users' conversations cannot be spied on; not even by WhatsApp itself.
This could be just a start, and we could see a deeper
Facebook-WhatsApp integration
in future that could even allow users to send messages between WhatsApp and Facebook Messenger.