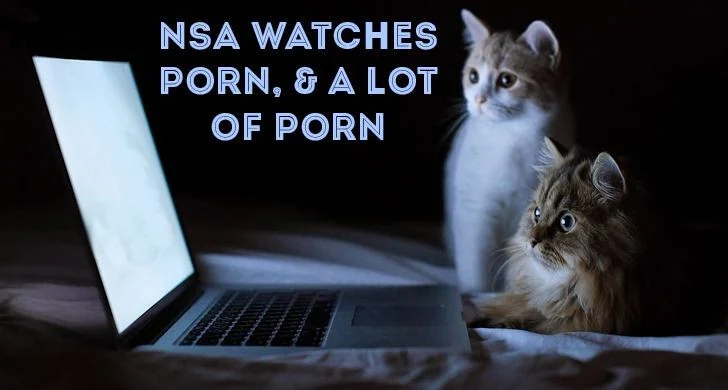 U.S.
National Security Agency
(NSA) is infamous for conducting
Global Mass Surveillance
to snoop secretly on users' online communications, phone calls, private instant messages, and personal emails, but there is something shocking about it.
The Security Agency also asked its employees to watch Porn -- Yes! Porn and a lot of Porn.
The Analysts and Terrorism experts employed by U.S. Intelligence Agencies including the NSA and the CIA (Central Intelligence Agency) are tasked to watch graphic videos all day long.
According to the recent report by Daily Beast, the Graphic video contents containing ISIS prisoner beheading, attacks on U.S. military forces, and sometimes sexual abuse of children are gathered from the computers and smartphones of captured or killed terrorists, and from websites frequented visited by jihadists.
WHY NSA IS WATCHING PORN?
Islamic State (Isis) and Al-Qaeda terrorists are using Reddit, eBay and pornography to send coded messages to their followers.
Israeli Intelligence Agency noticed that
Terrorists are using steganography
technique to hide secret messages or content within an image or video file in order to keep their plans hidden from law enforcement and Intelligence agencies.
However, the cyber security experts and data forensic teams sitting at NSA and CIA examine these graphical images and porn videos in an effort to gain clues that could help them track down the perpetrators, rescue hostages, or stop terrorist attacks on countries.
NSA's PORN ROOM: ANALYSTS, PSYCHOLOGISTS, THERAPISTS
According to the
Wall Street Journal
, Thirty million Americans regularly watch porn online, and NSA employees are proudly one of them.
"It's mostly porn," a former intelligence officer, who worked on counterterrorism operations, told The Daily Beast. "In another context, a dedicated 'porn room' might be the greatest office park imaginable. But watching hours of the stuff becomes monotonous."
Checking every image and watching every second of the graphic video for a whole day long actually becomes difficult for some analysts, as the work can take an "extraordinary toll" on their emotional state of mind. And to cope up with this issue, the Intelligence agencies have employed specialist psychologists and therapists.
AT THE TIME WHEN NSA ENJOYED WATCHING NUDE PICS
Also last year, an operation dubbed "
Optic Nerve
" showed the ugly face of the Intelligence agencies that allegedly captured and stored nude images and other sensitive data from webcam chats of nearly 1.8 Millions of unsuspecting Yahoo users, which was the great assault on users' privacy.
At the agencies, watching porn videos and other graphical material to figure out the content behind it is a part of job for the analysts.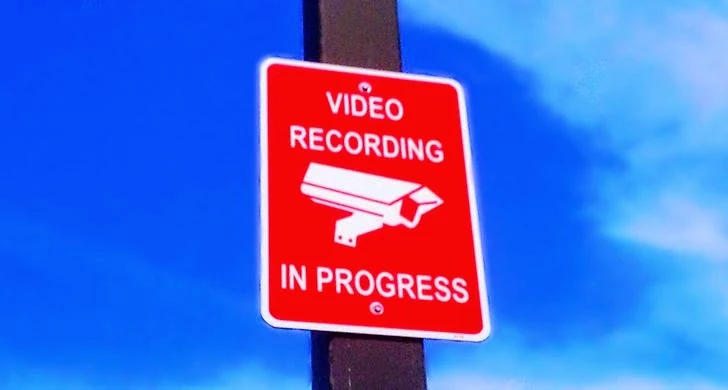 Obviously, the graphical content may or may not contain the clues about terrorists, but they have to watch all of them, and this is what they are getting paid for.
NSA CHIEF DEFENDED U.S. SURVEILLANCE
No doubt, the analysts sometimes feel oppressed and become angry, but the agency claims that it "deeply values the health and wellness of our [NSA & CIA] employees and provides a range of comprehensive services to address their needs."
"The NSA has long offered psychological consultation and intervention services to support our employees' important work against today's increasingly complex global threats," NSA spokesperson Vanee Vines said in a statement.
TERRORISTS STARTED ADOPTING STRONG ENCRYPTION
However, keeping in mind the out datedness of Steganography technology, I do not think that terrorists are still using the technology to communicate, when they have so many end-to-end encrypted messaging apps readily available out there.
So, it is hard to believe that after the revelation of NSA's mass
surveillance programs
by the agency's cyber security specialist Snowden, terrorists communicate via an outdated technology.
On Sunday's edition of Last Week Tonight, John Oliver interviewed NSA whistleblower
Edward Snowden
in Moscow.
The conversation went half serious, half humorous when Snowden was asked, "Can the government secretly access Americans' naked selfies?"
Snowden said, Yes!
Oliver showed Snowden that when the New Yorkers were asked about Snowden and his work, they barely had an answer, which means most of the people in U.S. are actually not aware of NSA's surveillance program.
But, when the interviewer asked the New Yorkers about the government spying on their "Dick Pics," they were far more concerned. However, Snowden says, "The good news is there's no program named the Dick-Pic Program."