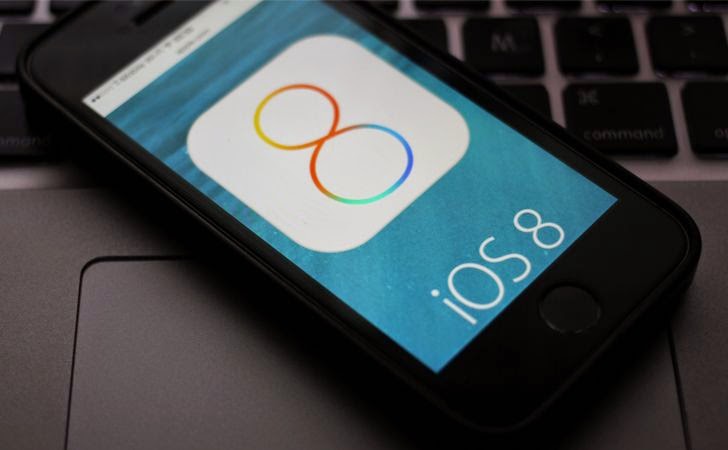 Apple has finally released
iOS 8
, the latest version of its operating system, for free to iPhone, iPad and iPod touch users. The company has assured that the latest iOS 8 update is a significant step away up from iOS 7.
You can grab the new update through an over-the-air update accessible by going to
Settings > General > Software Update
. If you don't want to download the update wirelessly due to a limited or restricted data plan, you can also download the update by connecting your phone to the
latest version of iTunes
.
iOS 8 was first revealed publicly at the Apple's Worldwide Developer Conference (WWDC) in June, showing off an improved Notification Centre.
Apart from the security patches, iOS 8 has a number of new features and functions tied to your location. Additionally, it has new privacy settings, which allow users to limit how long data is stored for, such as message expiry features and new private browsing settings.
VULNERABILITIES PATCHED
A series of kernel flaws, several WebKit bugs and a pair of vulnerabilities that allowed a user to install apps outside of the App Store have been patched in the new release. The major flaw patched in iOS 8 is a problem with the way the Operating System implemented 802.1x. In some cases, the flaw could enable an attacker to steal a user's WiFi credentials.
The two app-installation vulnerabilities were also patched, both have the effect of allowing a local attacker to install unverified apps and both were reported by the evad3rs crew, a group that releases jailbreaks for iPhones. Also it patches a race condition flaw and a path traversal issue.
"A path traversal issue existed in App Installation. A local attacker could have retargeted code signature validation to a bundle different from the one being installed and cause installation of an unverified app. This issue was addressed by detecting and preventing path traversal when determining which code signature to verify," the Apple advisory says.
NEW FEATURES AND FUNCTIONS
iOS 8 brings significant changes to the functionality of the Apple devices that support it. The latest version introduces HealthKit, a hub for third-party fitness apps to get information about your health, and Family Sharing, which lets you share iTunes purchases, calendar information, and messages with a group of people.
iOS 8 also introduces improved Notification Center widgets, a Spotlight search function that lets you search inside apps, and the ability to install third-party keyboards such as Swype, among other features. You'll start to see many of your favorite apps offer features specific for iOS 8, like the ability to interact directly with other apps. This video walks through the major new features:
The iOS 8 update pack requires an astonishing 5.7GB of free space to install on an iPhone and 6.9GB on an iPad, so if your iOS devices are filled with games, you may need to delete something like half a dozen your favorite games in order to free up some space for the new update.
The latest version of Operating System supports iPhone 4s handsets and later, iPad 2 tablets and later, 5th-generation iPod touch devices, iPad Air, iPad mini and iPad mini with Retina display.
Once the next version of OS X is released, likely next month, iOS 8 will allow you to sync phone calls, files, and SMS messages between iOS 8 devices and Macs.