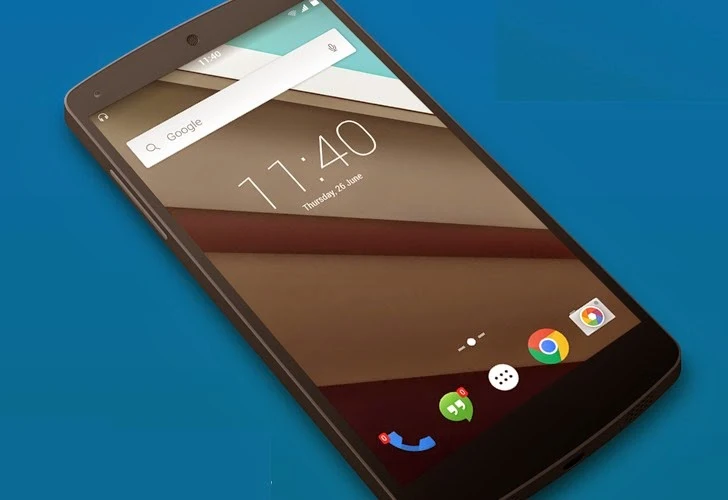 The search engine giant Google will soon come up with its next version of
Android
operating system, dubbed as
Android L
, with full-disk encryption enabled by default, Google confirmed Thursday.
This will be for the first time that Google's Android OS will be encrypting your information, preventing both hackers and law enforcement agencies from gaining access to users' personal and highly sensitive data on their devices running the Android operating system.
While Android has been offering data
encryption
options for some Android devices since 2011. However the options are not enabled by default, so users have had to activate the functionality manually. But Android L will have new activation procedures that will encrypt data automatically.
Although Google is yet to provide more details about Android L, which is set to be released next month. But the move by the web giant will surely provide an extra layer of security on the personal data that users typically have on their Android Smartphones.
"For over three years Android has offered encryption, and keys are not stored off of the device, so they cannot be shared with law enforcement," a spokeswoman for the company Niki Christoff has told The Washington Post. "As part of our next Android release, encryption will be enabled by default out of the box, so you won't even have to think about turning it on."
Google's announcement for by default encryption comes a day after Apple revealed that it is expanding its two-factor authentication process to include the iCloud storage system, which was recently targeted by hackers to extract over
100 nude celebrities photos
.
Meanwhile, Apple also announced that the latest version of its mobile operating system iOS 8 are protected by new
automatic encryption methods
that prevent even Apple from accessing its users' personal and sensitive information.
"Unlike our competitors, Apple cannot bypass your pass code and therefore cannot access this data," Apple said in its new privacy policy, updated on Wednesday. "So it's not technically feasible for us to respond to government warrants for the extraction of this data from devices in their possession running iOS 8."
Android is the most popular operating system for Smartphones in the world. So, by making the platform more secure, billions of Android users personal data can be protected from hackers as well as law enforcement agencies.
Technology titans are considering encryption a top priority in the wake of revelations by former National Security Agency contractor Edward Snowden that the NSA conducted mass collection of users' phone and email communications. Till this new release of Android L operating system, if you want to set up encryption on your Android phone today, Google has instructions
here
.