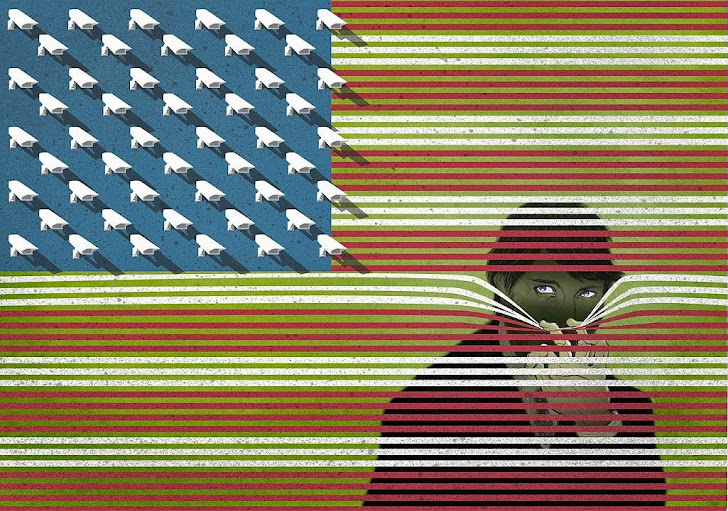 If anybody says that NSA is watching you, nobody surprises. But, a large scale investigation published by Washington Post indicates that the scope of
surveillance
carried out by US National Security Agency was massive even than the expectation of you and me.
Just because you are an ordinary person doesn't mean that you are safe, as 90 percent of messages intercepted by the NSA were not foreign targets but ordinary users, like you and me, from the United States and abroad.
Interestingly, your all those "
startingly intimate
" data and personal photographs had been left in plain view on NSA databases for someone else, according to a new report in The Washington Post
published
Sunday detailing a four-month review of about 160,000 intercepted e-mail and text message conversations involving 11,000 online accounts provided by former NSA contractor
Edward Snowden
.
The National Security Agency has gathered nearly half of the files which contains names, email addresses or other details belonged to United States citizens or residents, which the agency concealed, or "minimized," to protect those citizens' privacy.
But despite the NSA concealed 65,000 references to Americans names, email addresses and other personal information, the Post found more than 900 additional email accounts were found unmasked "that could be strongly linked to US citizens or US residents."
The paper also describes
NSA
's efforts to gather some more valuable data from its intended security targets in its wide surveillance method.
"Among the most valuable contents — which the Post will not describe in detail, to avoid interfering with ongoing operations — are fresh revelations about a secret overseas nuclear project, double-dealing by an ostensible ally, a military calamity that befell an unfriendly power, and the identities of aggressive intruders into U.S. computer networks," the Post reports.
Although there were many other files considered "useless" by analysts but never deleted, which exposed the secrets of 10,000 account holders who were never declared NSA targets and were unrelated to national security, detailing of "love and heartbreak, illicit sexual liaisons, mental-health crises, political and religious conversions, financial anxieties and disappointed hopes," the Post says.
Just think, the photos of kids in bathtubs and kissing their mothers — and of women modeling lingerie or posing in skimpy bikini tops would be of National interest. Strange!
All the emails and Instant Messages (IMs) were collected with the help of the NSA's PRISM and Upstream programs, the Post said.
The papers also disclose that the NSA's months of tracking communication efforts led directly to the capture a Pakistan-based bomb builder, and Umar Patek, a suspect in the terrorist bombing on the Indonesian island of Bali in 2002; Muhammad Tahir Shahzad, a bomb builder in Pakistan; and other examples the Post is withholding at the request of the CIA so as not to interfere with current intelligence operations.
United States intelligence officials neither confirm nor deny the integrity of the intercepted content provided by the former NSA contractor Edward Snowden to the Post.