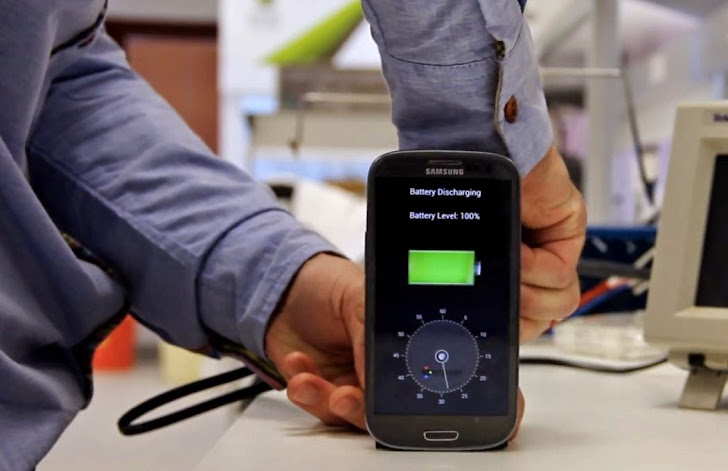 Going for a meeting or for a party and your Phone's battery discharged? Oops!
Yes, I know this happens with most of us once in a day or I can rather say all of us. Smartphones are smart enough but not that smarter as expected keeping in mind today's lifestyle.
Phones are the basic necessity now-a-days, but this comes up with another tension-tension of charging at regular intervals, which took most of our precious time.
GET-SET CHARGE IN 30 SECONDS
Now, if I say that your Smartphone will charge in just 30 seconds, then you definitely won't believe it. But saying this won't be wrong, Israeli start-up claims to have created a battery that uses nanotechnology to charge your Smartphone in 30 seconds.
StoreDot unveiled the device Monday at Microsoft's Think Next Conference in Tel Aviv. The prototype charger is capable to charge your Smartphone 100% within few blinks of your eyes, all in about 30 seconds. It depends on bio-organic quantum dots that are nano in size, tiny conductive crystals that help enable nimble charging.
StoreDot is a Nanotechnology Research Company and came across the technology while creating biological semiconductors that can, among other things, store a charge, emit visible light and be used to produce high-capacity, or quick-charging, batteries.
In the present, the size of the prototype charger is same as of a laptop charger, but the company says it working on reducing its size.
This charger prototype has been developed for Samsung's Galaxy 4 and company says it has plans to make chargers for other Smartphones as well. The Wall Street Journal
reports
the company hopes to begin production in "
late 2016
."
For the moment, the estimated cost is up to $30, as the company has not revealed its actual cost; just provide a rough idea that it will be double the cost of a normal charger.