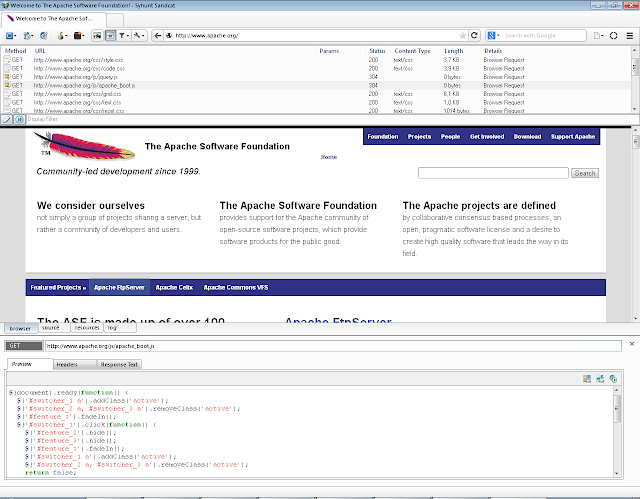 Sandcat Browser, The fastest web browser with many useful security and developer oriented tools updated to version 4.0 with the fastest scripting language packed with features for pen-testers.
Sandcat 4 adds a large number of enhancements, new features, extensions and bug fixes, and provides a dramatically improved user experience on several fronts.
Sandcat 4 adds several new pen-tester extensions as part of the new incarnation of its Pen-Tester Tools extension pack. This includes: a Request Loader, a XHR Editor, a XHR Fuzzer, a CGI Scanner, a HTTP Brute Force extension, enhanced request editors, enhanced script runners, and more.
New versions comes with a revamped and enhanced Live Headers. You can now view not only the request headers and response headers but the response of HTTP requests and XHR calls. The captured requests can be viewed, exported to and imported from individual files via its Live Headers bar.
It adds the ability to save the full request details of captured requests as part of a Sandcat Live Headers export file. Also Sandcat 4 comes with an enhanced version of the Sandcat Console, and it is now possible not only to add custom commands, but to create custom consoles.