A new version of the Zeus botnet was used to steal about $47 million from European banking customers in the past year. This Zeus variant Trojan is blamed for attacks that stole more than 36 million Euros ($47 million U.S. dollars) from an estimated 30,000 consumer and corporate accounts at European banks.
Dubbed "Eurograbber" is more than just another banking Trojan. It's an exploitation of fundamental online banking authentication practices that could strike any institution.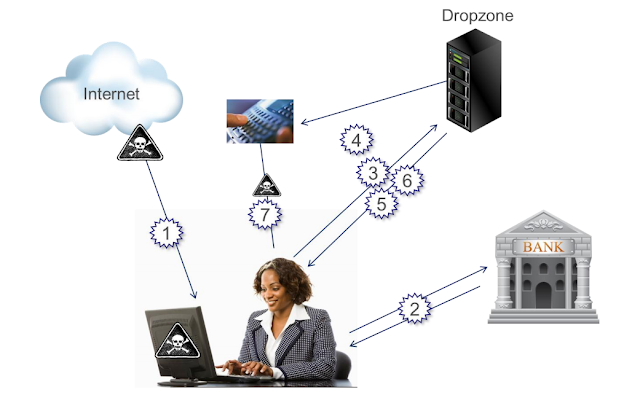 With the phone number and platform information, the attacker sends a text message to the victim's phone with a link to a site that downloads what it says is "encryption software" for the device. Customers become victims of Eurograbber by clicking on malicious links that may come in phishing-attack emails and then after injecting scripts to browser , the malware intercepts two-step authentication text messages sent to customers' phones.
Customers at an estimated 30 banks fell victims to the cyberheist. The amounts stolen ranged from between 500 to 250,000 euros ($650 to $327,000) and were removed from individual and corporate accounts in Italy, Spain, Germany and The Netherlands.
As online and mobile banking continue to grow, we will see more targeted attacks in this area, and Eurograbber is a prime example.