A few week ago, we have seen a major example of Cyberbullying, where a 15-year-old girl '
Amanda Todd
' to kill herself. The Internet can be a dangerous place for the young, exposing them to e-threats such as malware, phishing schemes, pornography or material promoting the use of drugs and violence, among others. In order to keep your kids safe, you'll need to know about the different types of online dangers that are out there.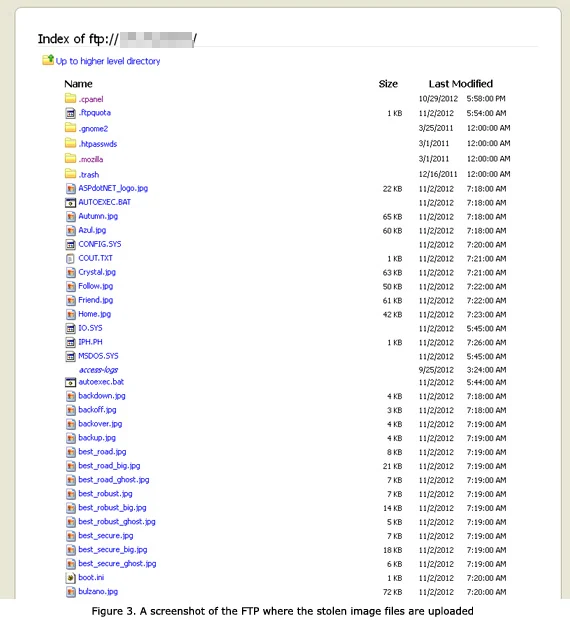 Researchers from
TrendMicro
found
a malware that steals images from your hard drives of an affected system and able to upload them to a remote
FTP server
. Malware specifically look for all .JPG, .JPEG, and .DMP files in the storage.
Once your system will connect to internet, malware will upload first 20,000 files to the FTP server. "Information theft routines have been mostly limited to information that are in text form, thus this malware poses a whole new different risk for users."
The internet is a very useful tool, but it can be a dangerous place if you don't protect yourself. For criminals and scam-artists, the internet is big business and we're all targets. Attacks can strike anytime your computer is connected to the internet. At worst, these attacks can destroy our computers, drain our accounts and steal our identities.