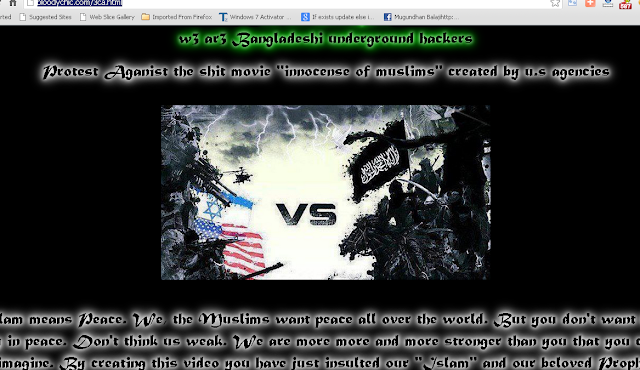 A new group of hackers, known as Bangladesh Hackers group called "3xp1r3 cyber army" has emerged from a collection of Arab countries and it looks like their call to cyber arms is based upon the controversial Nakoula Basseley film, Innocence of Muslims. They deface more than 1000 websites to show their protest against the movie.
Hackers write message on deface page,"Islam means Peace. We, the Muslims want peace all over the world. But you don't want to be stay in peace. Don't think us weak. We are more more and more stronger than you that you cannot imagine. By creating this video you have just insulted our "Islam" and our beloved Prophet Muhammad(s.a.w.) and break the peace between you and us. Now we are in your cyber space to destroy it. We will hit you until you stop hitting us and want marcy for your did."
The complete list of Hacked site posted on
Pastebin
.
Mirrors of Defacements :
Hack-DB :
https://hack-db.com/team/3xp1r3_Cyber_Army/all.html
Zone-H :
https://zone-h.com/archive/notifier=3xp1r3