Role of free Hosting in

Cyber Crime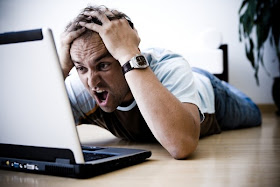 Zscaler experts
notice
that free hosting and DNS providers abused for hosting Phishing Pages, Spamming, Botnets or Malwares. Many free hosted sites considered as spam. They list "
x90x.net
" Free hosting Provider which used to host many Facebook Phishing sites. Like Other Blacklisted serviecs ( co.cc, pastehtml.com ) this free hosting can also be blacklisted by Google or Browsers soon.
Few Phishing Pages hosted on x90.net:
faceb000k.x90x.net
jebemtakra-pisdfa-asdasdsds-ddfs.x90x.net
mesnaindustrija-goranovic-m-e-s-n-a.x90x.net
dft3.x90x.net/fbcd.html
d3xt0pcr3w.x90x.net
When you're on a shared server it's important to find out if anyone else on your server has been blacklisted for spamming. Why? Because on a shared server you're IP address and their IP address will be the same, and it does not matter if your domain name is different, you'll still be blacklisted along with every other person on that server.
Not Even this , Due to the reason of free, there is no uptime guarantee. The reliability of the web service really cannot be promised. Spammy websites can only get to use free hosting services, as good hosts won't take up spammers. What this means is that your website is mostly likely sharing server space with spammers. This will reflect badly on your website, your business and may even lead to penalization by search engines.