Internet

censorship in Pakistan

, National Filtering and Blocking System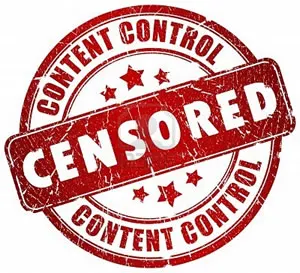 A Pakistan government department has called for proposals for the development, deployment and operation of a national level URL Filtering and Blocking System. The proposal request states that each box of the system "
should be able to handle a block list of up to 50 million URLs with a processing delay of not more than 1 millisecond.
"
According to a request for proposals from the National ICT (Information and Communications and Technologies) R&D Fund, the Pakistani government is struggling to keep a lid on growing Internet and Web use and is looking for a way to filter out undesirable Web sites. The 'indigenous' filtering system would be 'deployed at IP backbones in major cities, i.e., Karachi, Lahore and Islamabad,' the
RFP
.
According to a post on
EEF
, Ever since the Pakistan Telecommunication Act, passed in 1996, enacted a prohibition on people from transmitting messages that are "
false' fabricated' indecent or obscene
," the PTA has increasingly intensified their efforts to censor content online. The PTA blocked thousands of sites in 2007 not just those containing pornographic material or content offensive to Islam, but numerous vital websites and services in response to a Supreme Court ruling that ordered the blocking of "
blasphemous
" websites.
In 2008, they briefly blocked YouTube because the site hosted Geert Wilder's film "Fitna." They blocked it again in 2010, over a hosted clip of Pakistani President Asir Zardari telling an unruly audience member to "shut up." In May of 2010, the PTA blocked Facebook in response to a controversy over a competition to draw the Prophet Mohammed.
The filtering and blocking of Web sites and Internet addresses that are deemed hostile to authorities has become a major political and human rights issue in the last year, as popular protests in Egypt, Tunisia, Libya and Syria, dubbed "The Arab Spring" erupted. Notably, the Egyptian government used Web filtering tools to block access to Facebook in the midst of that country's popular overthrow of the government of Hosni Mubarak in January, 2011.
The proposal states that the solution should be able to handle 85Gbps of bandwidth and should have growth scalability of around 40% to 50% every year.The government has recently cracked down on content that is deemed offensive, blocking up to over 13,000 pornographic websites and was also considering certain words in SMSs.