Cryptome

Webpages infected with Blackhole exploit kit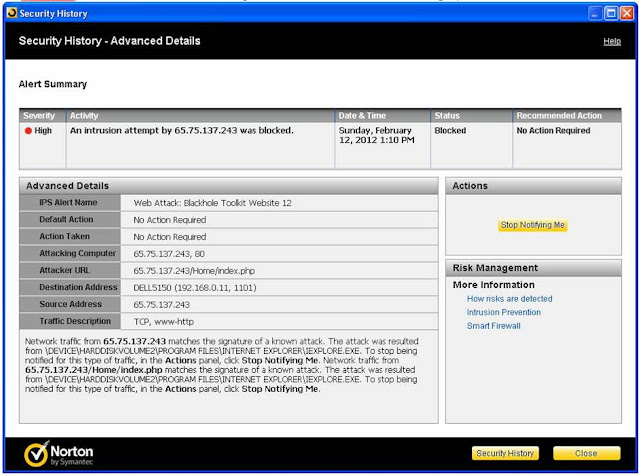 Cryptome.org a popular website and similar to Wikileaks was hacked by the cybercriminals & Attackers were able to hide malicious scripts on every one of the site's 6,000 pages. Anyone visiting with a vulnerable browser will have found themselves infected with Blackhole, most likely adding their computer to a larger bot.
Cryptome attack, website owners only know they have a problem when users contact them with the bad news after detecting it with security software wise to its many techniques for staying out of sight. Cryptome official
write
, "
A reader reported today that accessing a file on Cryptome caused this intrusion warning
" and "
Replacement with clean files is proceeding, probably done by end of day
."
Two years ago, the organisation published Microsoft's secret Global Criminal Compliance handbook, which laid out how the company was gathering certain data from users of some of its services that could be accessed by the police and intelligence services.