Corporate fraud

vs

Anonymous

Analytics Group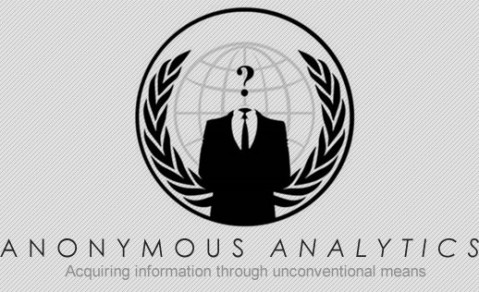 A new financial research group,
Anonymous Analytics
has released a report accusing Chinese firm Chaoda Modern Agriculture of "
11 years of deceit and corporate fraud
". The company is one of China's largest fruit and vegetable suppliers. A faction within the online hacking collective Anonymous has moved into an unlikely new area – exposing corporate fraud and making money in the aftermath.
The group alleges that Chaoda's management has funnelled more than $400 million out of the company through false accounting and payments to shell companies. Hong Kong's government announced an investigation into the company on Monday, shortly before the release of the Anonymous report, leading its shares to fall by 26 per cent before being suspended from trading.
In a departure from illegal hacking, Anonymous Analytics claims that "
all information presented in our reports is acquired through legal channels, fact-checked, and vetted thoroughly before release
." The group will however profit from Chaoda's falling shares, stating "
we have an indirect interest in these positions and stand to gain from a decline in the share price of these securities.
"
The group has released the information in an encrypted insurance file and will publish the password if its members' safety or anonymity is threatened.