OWASP Mantra

- c0c0n 11 and AppSecLatam 11 Release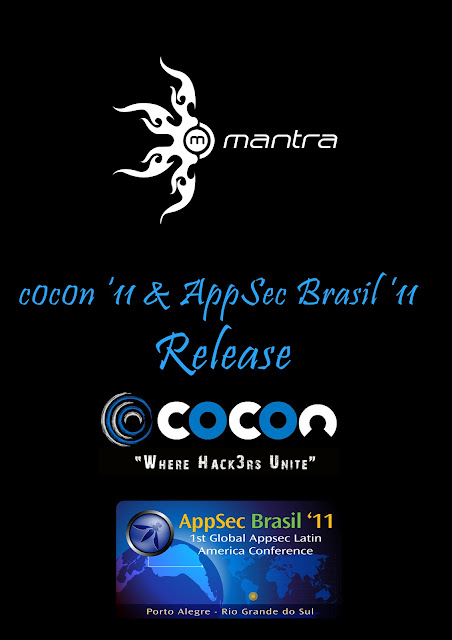 The third beta of OWASP Mantra Security Toolkit has been released. One of the main features of this version is the multi-language support. Mantra now supports Hindi and Spanish, in addition to English. If you can give us a helping hand by translating Mantra into more languages, feel free to contact us and we will look forward to see you in Team Mantra. This version is based on Firefox 7.0.1 and comes with some new extensions which you will definitely find useful. One of the other changes is renaming the "Ayudha" menu back to "Tools". We all are comfortable with "Tools" and we decided to keep it intact.
This is a collection of free and open source tools integrated into a web browser, which can become handy for students, penetration testers, web application developers, security professionals, etc. It is portable, ready-to-run, compact and follows the true spirit of free and open source software. Mantra is a security framework which can be very helpful in performing all five phases of attacks including reconnaissance, scanning and enumeration, gaining access, escalation of privileges, maintaining access, and covering tracks. Apart from that, it also contains a set of tools targeted for web developers and code debuggers which makes it handy for both offensive security and defensive security related tasks.
Download OWASP Mantra