HashCodeCracker v1.2

Video Tutorials Available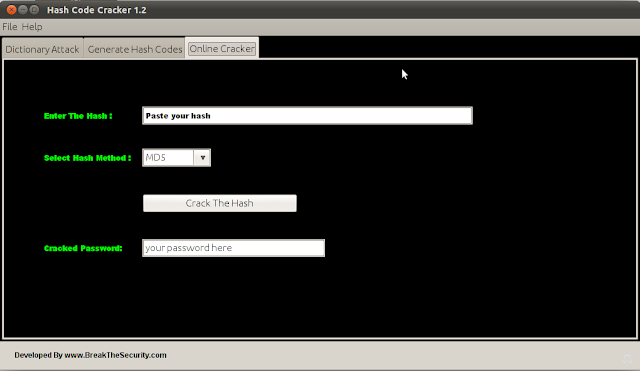 Hash Code Cracker V 1.2 was
Released
last week by BreakTheSecurity. This software will crack the MD5, SHA1,NTLM(Windows Password) hash codes. No need to install. Supports All platforms(windows XP/7,Linux,..).
How to Run Hash Code Cracker Jar using Command Prompt~Password Cracking
How to start Hash Code Cracker Jar with double Click~Password Cracking
How to Crack the Password using Online Cracker Hash Code Cracker v1.2?
Download here or from here