FOCA 3.0

- Network Infrastructure Mapping Tool Free Release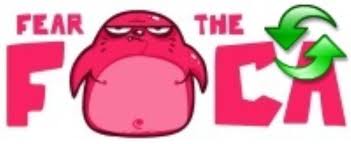 This new version has new fresh look and feel, and it is full of new features that you will love to discover. If you want to learn more about FOCA, and Get FOCA 3 PRO, then you can book for a seat in the next online training about FOCA. It is going to be delivered on 4th of November in English and on 8th of November in Spanish. Both of them delivered by our FOCA father Chema Alonso.
In FOCA 3 PRO you will discover features focused in discovering vulnerabilities in web sites, which are completely new. If you booked for an online seminar about FOCA PRO in 2011 then you can get a seat with 50% OFF.Also, we would like to remember you that we created MetaShield Protector as a solution to filter metadata in published documents through Windows Server 2008 / 2008 R2, IIS 7.0 / 7.5 and SharePoint 2007, Windows SharePoint Services and SharePoint 2010.
More info
.
After six months we got FOCA 3 FREE available for
direct download
.