SpyEye 1.3.45

Download - Loader source code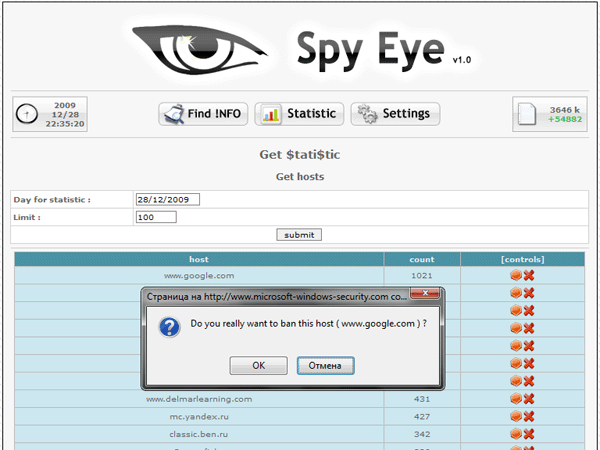 A new fresh and sophisticated web-based bot named SpyEye is around in the markets and looks like to be the possible successor of the famous Zeus Trojan due to its very interesting features, with the main objective to steal bank accounts, credit cards, ftp accounts and other sensitive data from the victim's computer.
SpyEye was written in C++ and the size of the compiled binary is of 60 KB, the operating systems supported are from Windows 2000 to the recent Windows 7, it works in ring3 mode (same as Zeus Trojan). It is sold as undetected from most Antivirus Software and it is invisible from the task managers and other user-mode applications, it hides the files from the regular explorer searches and it hides also its registry keys.
Snorre Fagerland, Senior Virus Analyst at Norman, briefly explains what the SpyEye online banking trojan is and what you need to be on the lookout for when banking online.
SpyEye is actually sold by its author at a price of approximately 500 $ USD for a base bundle, it is cheaper than the price of Zeus Trojan that is sold for more than 1,000 $ USD, but it looks like to have all the requirements, if not more, of the famous Zeus Trojan.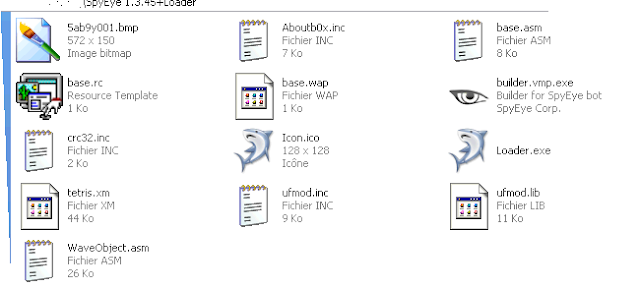 SpyEye 1.3.45 Download Here