Operations AntiSec

: Anonymous takes down Tunisian government site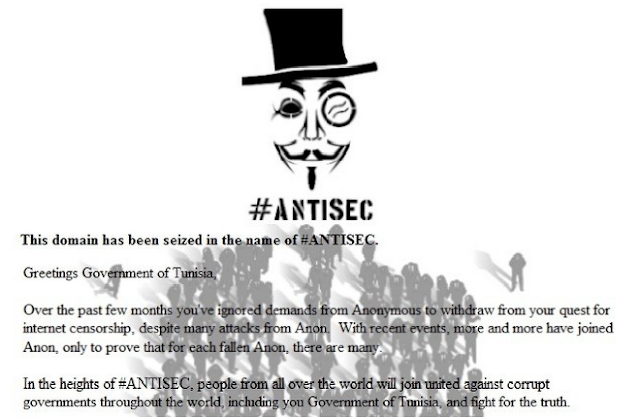 As LulzSec calling it quits, but the hacking via Operations AntiSec continues. Hacker group Anonymous claimed responsibility of taking down Tunisian government's official website moments ago.The seized domain now displays text posted by Anonymous, along with a masked image that signifies the hacker collective as shown.
Anonymous said "

The internet is the last frontier and we will not let corrupt governments spoil it.We are Anonymous, We are LulzSec, We are People from around the world who are stepping in the name of freedom.

"
Tunisian government blocks social networking sites Facebook and YouTube. Several other sites filtered which include, porn sites, gay and lesbian sites, dating sites etc.