NATO

Reports Data Breach to One of Its Websites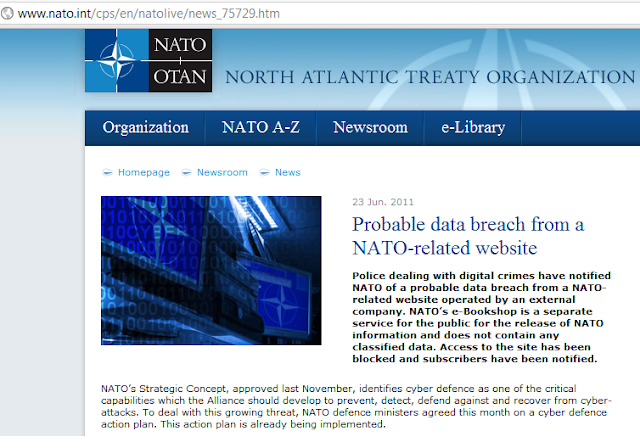 The North Atlantic Treaty Organization (NATO) has just issued a short

statement

that reads as follows: "

Police dealing with digital crimes have notified NATO of a probable data breach from a NATO-related website operated by an external company. NATO's e-Bookshop is a separate service for the public for the release of NATO information and does not contain any classified data. Access to the site has been blocked and subscribers have been notified.

"
It's unclear whether Anonymous is behind this attack against NATO's e-Bookshop or LulzSec did this for "Operation Anti-Security" . Stay Tuned for Updates .