3 suspected

Sony PlayStation Network

hackers arrested in Spain
Sony has stated that they dont know who the PSN hackers are, but Spanish police seem to think it is a group of local hackers, who the claim to be the Spanish wing of the hacktivist group Anonymous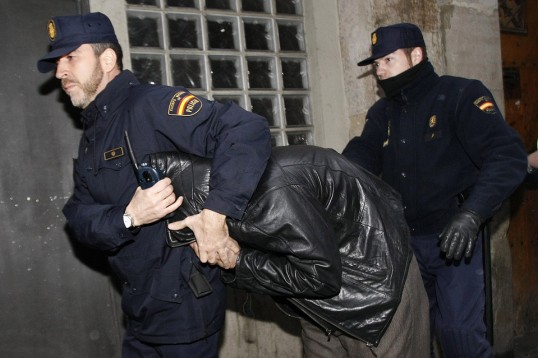 New York Times is reporting that 3 suspects have been arrested by the Spanish police for their alleged involvement in the attack on the Sony PlayStation Network in April.
According to the statement,

Anonymous is made up of people from various countries organized into cells that share common goals. The activists operate anonymously, but in a coordinated fashion.
After analyzing chat logs and Web pages, the police was able to trace the source of the Sony PlayStation online gaming store outage to one of the suspect's server, which operates out of his apartment in Gijón.
If proven guilty, the hackers could face up to three years in jail for forming an illegal association to attack public and corporate Web sites.It is unclear if the suspects or the group were the only ones responsible for the breach of the PSN and other sites, or whether Anonymous partnered with other hacker organizations to target Sony online entities.
Source: New York Times