Google Fixing

the little things !
Ever since I joined the Gmail team, my friends have been eager to tell me, "

I love Gmail ! Except for this one thing...

" And every day, Gmail users share their "one thing" that would make Gmail better for them through our suggestions page. While we enjoy creating new solutions to old problems with features like Priority Inbox, those little annoyances and missing pieces are important, too. Recently, we've rolled out several small tweaks to Gmail to show it a little extra love.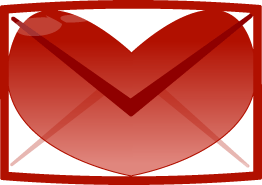 Here's a rundown:
Auto-save contacts setting

: Most people like that Gmail automatically saves every email address you send messages to; it can help recover forgotten addresses of former teachers, bosses, and people you contacted once but never thought you'd need to contact again. For some people, though, this feature can cause too much contacts clutter. Today, we're rolling out a new setting to let you turn off the auto-save option. You'll see it on the General tab of Gmail Settings.

Better warnings for typos in email addresses

: We all make typos, even when addressing email. In the old days, when you accidentally left out the "." in your ".com", Gmail would tell you there was an error but not point it out. Now, it'll let you know which address has the problem -- much easier when sorting through a long "To:" list.

Fewer annoying error pop-ups

: Gmail's filters are really useful for organizing your messages automatically, but sometimes those filters can have unintended consequences, like sending mail you'd like to keep to the trash. When you replied to a message in the Trash, Gmail would show an error message you'd have to click through to continue working. Now, you'll still see the error, but it's no longer a pop up and it gives you an easy way to move the conversation out of Trash right from there.

Easier transitions between certain actions

: You can create filters quickly from the "Filter messages like this" option that shows up on some messages. Now, after you've saved your filter, Gmail will send you right back to the message you were reading so you can go right back to what you were doing before.

Keyboard shortcut guide for everyone

: Keyboard shortcuts can be a huge productivity boosters. If you've never tried them, try hitting Shift+? -- that's one keyboard shortcut that's now automatically turned on and gives you a peek into the rest of them and a quick link to enable from there.

Refresh button

: For a long time, people have pointed out the inconsistency of having "Refresh" as a link in the menu bar, next to all of the buttons. We changed it to a button to match.

If any of these small fixes were your "one thing," we hope you've noticed the changes as they rolled out. When you find the next little tweak that would make you love Gmail even more, let us know.