Unkn0wnV1rus

said -

Indian Reserve Bank

is Venerable and easy to hack !
Hello Friends, Last night I got a email from "
Unkn0wnV1rus
" . He/she submit us a news about "
Venerability of Indian Reserve Bank's website
" . He claim that he have access to server . Purpose of publishing this news is just to inform Indian Govt. that still India's 99% important sites/servers are venerable.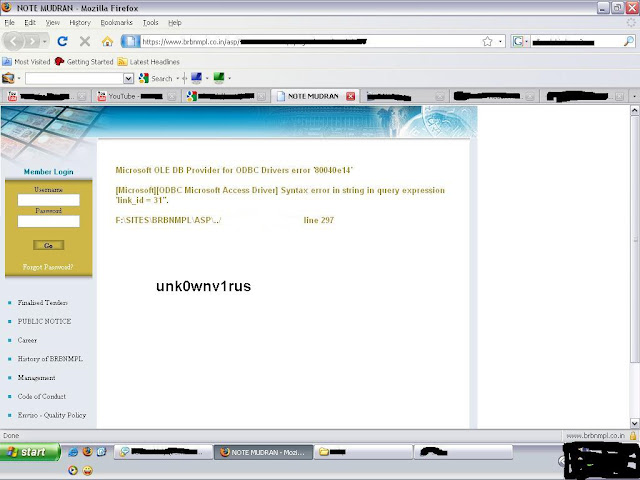 Website Link : brbnmpl.co.in