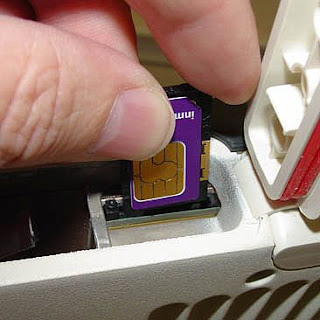 South District Police has arrested a gang of miscreants and arrested two people accused of hacking accounts for international clients' and to make a clone of your bank or credit cards of different banks. The third defendant is untraceable.
A gang of three youths, who are experts at hacking into client data reported. The trio has recorded on the accounts of customers in Nigeria, police said.
Duo - Dharmesh (24) and Sheikh Rashid (24) - were arrested from Saket in South Delhi, January 25 after an official complaint investigations and foreign Axis Bank has caused a huge loss for the bank using the cloned cards in the names of the various customers. Sheikh had earlier been arrested by Mumbai police in 2010 for his contribution to a farce anyway. It 'been in prison for three months. When released on bail, he met Ahmed and Dharmesh, have been born and a plan to trick people to clone cards. Dharmesh acquainted with one of Alim Sheikh is located in Andheri west and learned the art of making a clone of cards. They decided to apply only to international customers, because they are rarely complaints in India, "said DCP South HGS Dhaliwal.
Sources said the gang had duped customers and banks over Rs 60 lakh. Police recovered a custom-designed machine emboss French made that was used to clone debit cards / credit. Dhaliwal said such a machine has been entered for the first time in northern India and the second time in India. Police also recovered 87 clones debit / credit card from different banks containing information on foreign clients, two machines tape drive (made in Taiwan and China).