The North Korean government's official Twitter account has apparently been hacked, with the feed displaying a string of messages derogatory of leader Kim Jong-il and heir apparent Kim Jong-un, the South Korean Yonhap news agency has reported.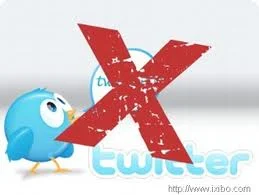 The four most recent messages posted on Saturday morning accuse the ruling family of exploiting the North Korean people to enjoy luxurious lives and develop nuclear arms and missiles.
One message called for an uprising to kill the Kims "with a sword".
North Korea opened the Korean-language Twitter account @uriminzok in August 2010, and since then has posted over 1,300 messages using the service. The name of the account can be translated to "our people", according to The Korea Times.
Earlier in the year, the government also launched YouTube and Facebook pages, in a bid to use the services to improve its image.
The apparent hacking of the site on Saturday, also Kim Jong-un's birthday, is not the first such attack against the government's online public relations efforts. Last month, the government's official website, Uriminzokkiri, was reportedly duped into carrying a message that called the ruling family by harsh names.
Kim Jong-un's birthday celebrations appear to be low-key, and there has been no indication that the day is to be declared a national holiday, as the birthday of his father and current ruler Kim Jong-Il is.
Kim Jong-un was made a four-star general and given senior posts in the Communist Party in September 2010, in a move that was widely seen as preparing him to take over from ailing father.
The transfer of power has been accelerated since 2008, when Kim Jong-il suffered a stroke.

Source : Om Rathore