BANGALORE: An Information Technology student who is in Bangalore in search of employment has filed a complaint against a youth for harassment.
Thyagarajanagar police have registered a case against one Krishna Mohan who hails from Andhra Pradesh under the Information Technology Act 2000.
The accused reportedly morphed the girl's photo with a nude picture and uploaded it on various porn websites with her mobile phone number.
He also uploaded this information to social websites like orkut.com, police said.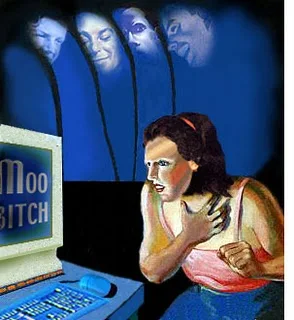 In her complaint, the girl has said she hailed from Guntur district in Andhra Pradesh and did her engineering in IT.
Police said she met Krishna Mohan through a common friend Chitanya in October last year and he started proposing to her but she rejected him.
He then started mailing her pornographic pictures and messages on her email ID.
She came to Bangalore in search of job recently and stayed at her relative's house in Thyagarajanagar.
She got some telephone calls from strangers who took her to be a prostitute, said police. When she enquired, they told her that they got the information through some websites and social networking sites. When she checked, she found the picture on one of the social networking site also. The information was made available along with a fake email ID, she said in the complaint.
Thyagarajanagar police are investigating the case. They will take the assistance of the Cyber Crime Police to trace the accused, sources said.
News Source : Om Rathore