Voice Of Hackers :
Feedback Of Question (
2
)
2.) QUESTION OF THE DAY :
CBI lost Their most Important Database In last Hacking attack By PakCyberArmy, Now Should Indian Govt. Take Action against all this Unofficial Indo-Pak Cyberwar ?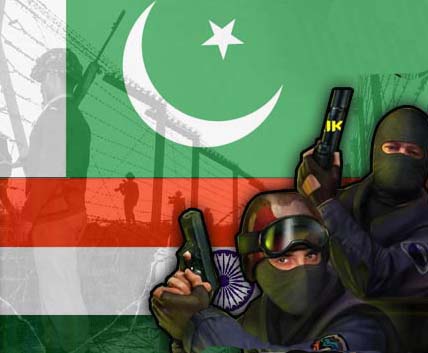 Feedback From Hackers and Friends :
Aldo Ymeraj
they never gona be arrested ,
Khantastic HaXor
Loling high very high trust me
Ass pain fa indian g0v?
Hackeraz Rulz
hahah Khantastic ye kuch drama hoga kuch backup toh hoga na CBi ke pas
Hackeraz Rulz
yaise bhi Internation INsult ass pain is minor
Selva Ganesh
yes,govt shuld arrest them.....
Bandido Skull's
They can't arrested
SeigneurCroise Injecteur
They wont get arrested tat for sure :P ...
Unix Root
Hey Injector... Thanks for ur valuable feedback :D
Ramesh Sharma
retaliation needed....tit for tat,that's the only way.
Kiran Sharma
yup
Mohit Kumar
no we should not :)
let the hackers handle it :)
we`ll deface and steal their data !!
Yogesh Singh
indians have done better than wat they have done. good indishell...kya languege post kiya hai good again.
Mudit Pandey
of course india should reply.. afterall its all about ours home safety
Amal Babu
Ah :| dono wat india gona du :| hack sites n steal data's :D
Bharat Razdan
we all know dat indian govt.is only good for PEACE TALKS. They do nothing whether its an intl. affair or a national affair.Its only u guys which can do somethng..al d bst.
Amal Babu
Yeah!! hack awl fuckin terrorist sites of porkis :|
Yuvraj Sharma
lol nt pak only by we(indishell) are also terrorists... we too are not ethical anyway
Ankit Botke
after winkileakes and latest Pakistani attack now the time has come for GOI to make worlds biggest cyber army i say a professionally highered individual highered by government. after all we r the most government producing country and world knows the capability of Indian in cyber field "WE DEMAND A CYBER COMMAND " now war lies on pc and we have to respond to it.
Amal Babu
wat ya sayin man! indshel terrorists? :P porkis started thz first... chk d histry :/
कृष्णा झाला
Yes our gov. shud tk some strong steps against d attack...BY SECURING D SERVERS...
porkis did wat dey hd 2..bt dey succeeded coz v dint do wat v had to do..
Om Rathore
But before that indian govt. should hire high quality cyber experts and hackers to prevent from this type of attacks....
Ankit Vj
they shd create a cyber army(official)..wat else
Dhruv Dhumal
of course
Angel Sachit
hack their sites..... unix_r00t...
Athang Awasthi
it was a kiddie attack..... if u can't secure such kiddie attacks
then better don't make official websites like that
Yuvraj Sharma
Both ICA and PCA are cracks
For More Replies To this Question, Do comment Below ~!
_________________________________________
3.) QUESTION OF THE DAY : Who is responsible For this Unofficial Cyber War b/w India-Pak ? Who started this ? Ways to solve this war ? Is it a skill show off war ? Is Brands who supporting These Hackers are responsible ?