In its 2011 IT security predictions, Panda Security is predicting that a further rising tide of malware, along with an online cyberwar plus cyberprotests, will be the order of the day as the year progresses.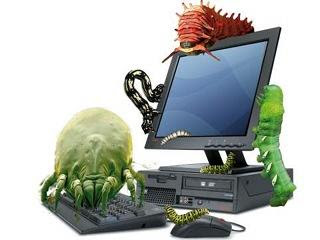 According to Luis Corrons, Panda's technical director, during 2010 we have seen a significant growth in the amount of malware, a constant theme over the last few years.
"This year, more than 20 million new strains have been created, more than in 2009. At present, Panda's collective intelligence database stores a total of over 60 million classified threats. The actual rate of growth year-on-year however, appears to have peaked: some years ago it was over 100%. In 2010 it was 50%. We will have to wait and see what happens in 2011", he said in a security blog.
Corrons added that, also during 2010, with Stuxnet and the WikiLeaks cables suggesting the involvement of the Chinese government in the cyberattacks on Google and other targets, a turning point in the history of these conflicts has occured.
In cyberwars, he says, as with other real-world conflicts today, there are no ranks of uniformed troops making it easy to distinguish between one side and another.
"This is like guerrilla warfare, where it is impossible to discern who is launching the attack or from where. The only thing it is possible to ascertain is the objective", he explained.
Corrons argues that, in the case of Stuxnet, it was clearly an attempt to interfere with processes in nuclear plants, and specifically, with uranium centrifuges.
Attacks such as these, he says, albeit more or less sophisticated, are still ongoing, and will no doubt increase during 2011, although many of them will go unnoticed by the general public.
And so on to cyberprotests which were, he says, the major new issue in 2010. Cyberprotests – or hacktivism – he adds, are all the rage. This new movement was initiated by the Anonymous group and Operation Payback, targeting firstly organisations trying to close the net on Internet piracy, and later in support of Julian Assange, editor-in-chief of WikiLeaks.
Even users with limited technical know-how can join in the distributed denial of service attacks (DDoS) or spam campaigns, he noted.
"Despite hasty attempts in many countries to pass legislation to counter this type of activity, effectively by criminalising it, we believe that in 2011 there will be yet more cyber-protests, organised by this group or others that will begin to emerge", he said.
"The internet is increasingly important in our lives and is a channel for expression that offers anonymity and freedom, at least at the moment, so we will no doubt see more examples of this kind of civil protest", he added.
Other areas of concern for 2011, Corrons went on say, will include security problems involving social engineering, as well as Windows 7 influencing malware development.
"As we mentioned last year, it will take at least two years before we start to see the proliferation of threats designed specifically for Windows 7. In 2010 we have begun to see a shift in this direction, and we imagine that in 2011 we will continue to see new cases of malware targeting users of this new operating system", he said.
There will also be security problems surrounding cellular phones, as they make the transition to smartphones, he says, adding that his prediction for 2011 is the number of threats for Android will increase considerably throughout the year, as the platform becomes the number one target for cyber-crooks.
The overall picture with IT security, he notes, is not improving and whilst we have seen several hacker arrests in 2010, they have been sadly insufficient when we consider the scale of what we are fighting against.
"Profits from this black market amount to thousands of millions of dollars, and many criminals operate with impunity thanks to the anonymity of the Internet and numerous legal loopholes", he said.
"The economic climate has contributed to the seriousness of the situation: as unemployment grows in numerous countries, many people see this as a low risk opportunity to earn money, though this does not detract from the fact that it is a crime", he added.