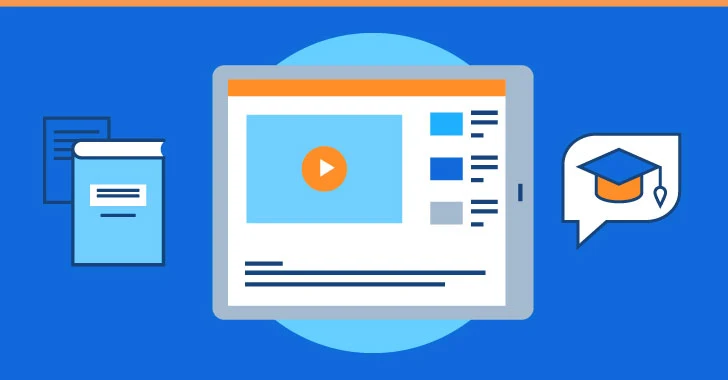 Security researchers are sounding the alarm over newly discovered vulnerabilities in some popular online learning management system (
LMS
) plugins that various organizations and universities use to offer online training courses through their WordPress-based websites.
According to the Check Point Research Team, the three WordPress plugins in question —
LearnPress
,
LearnDash
, and
LifterLMS
— have security flaws that could permit students, as well as unauthenticated users, to pilfer personal information of registered users and even attain teacher privileges.
"Because of coronavirus, we're doing everything from our homes, including our formal learning,"
Check Point
Research's Omri Herscovici said. "The vulnerabilities found allow students, and sometimes even unauthenticated users, to gain sensitive information or take control of the LMS platforms."
The three LMS systems are installed on approximately 100,000 different educational platforms, including major universities such as the University of Florida, the University of Michigan, and the University of Washington, among others.
LearnPress and LifterLMS alone have been downloaded over 1.6 million times since their launch.
Multiple Vulnerabilities in WordPress LMS Plugins
LMS facilitates online learning via a software application that lets academic institutions and employers create course curriculum, share coursework, enroll students, and evaluate students with quizzes.
Plugins such as LearnPress, LearnDash, and LifterLMS make it easy by adapting any WordPress site to a fully functioning and easy-to-use LMS.
The flaws in LearnPress range from
blind SQL injection
(CVE-2020-6010) to privilege escalation (
CVE-2020-11511
), which can authorize an existing user to gain a teacher's role.
"Unexpectedly, the code doesn't check the permissions of the requesting user, therefore letting any student call this function," the researchers stated.
LearnDash, likewise, suffers from a SQL injection flaw (CVE-2020-6009) that allows an adversary to craft a malicious SQL query by using PayPal's Instant Payment Notification (
IPN
) message service simulator to trigger fake course enrollment transactions.
Lastly, LifterLMS's arbitrary file write vulnerability (CVE-2020-6008) exploits the dynamic nature of PHP applications to allow an attacker, e.g., a student registered for a specific course, to change their profile name to a malicious piece of PHP code.
In total, the flaws make it possible for attackers to steal personal information (names, emails, usernames, passwords, etc…), and students to change grades, retrieve tests and test answers beforehand, and also forge certificates.
"The platforms involve payment; therefore, financial schemes are also applicable in the case of modifying the website without webmaster's information," the researchers warned.
Check Point Research said the vulnerabilities were discovered in March and were responsibly disclosed to the concerned platforms. All three LMS systems have since released patches to address the issues.
It's recommended that users upgrade to the latest versions of these plugins.