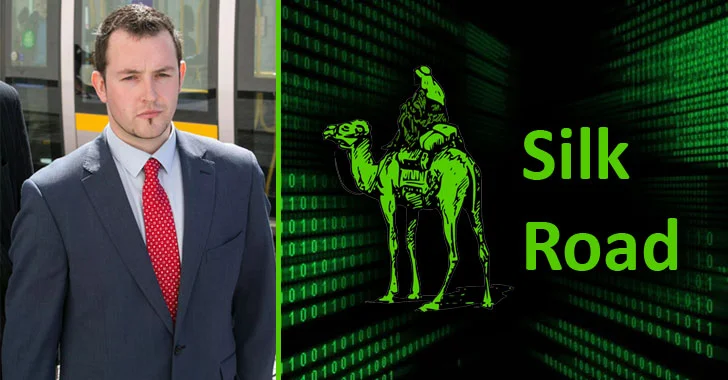 An Irish national has been jailed for six-and-a-half years for his role as one of the administrators and forum moderators who helped run now-defunct dark web marketplace "
Silk Road
."
Gary Davis
, 31, of Wicklow, Ireland, was known as 'Libertas' on the Silk Road website, then-largest underground black marketplace on the Internet used by thousands of people to buy and sell drugs and other illegal goods and services.
Silk Road site administrators were responsible for, among other things, monitoring user activity on the underground website for any problem, responding to customer service inquiries, and resolving any dispute between buyers and vendors.
Davis was indicted by U.S. federal prosecutors in 2013 when authorities
shut down the Silk Road
website and arrested its founder
Ross William Ulbricht
, who was sentenced to
life in prison
in 2015 after being convicted on multiple counts related to the black marketplace.
"During its operation from 2011 until 2013, Silk Road was used by thousands of drug dealers and other unlawful vendors to distribute over $200 million worth of illegal drugs and other illicit goods and services to more than 115,000 buyers, and to launder hundreds of millions of dollars derived from those unlawful transactions," the DoJ said.
Davis, who worked as a site administrator on
Silk Road
between June 2013 and October 2, 2013, was then arrested in Ireland in January 2014. He fought extradition in Irish courts but got extradited last year from the Republic of Ireland to the United States.
In October 2018,
Davis finally pleaded guilty
to drug trafficking charges, "one count of conspiracy to distribute narcotics," a felony that carries a maximum sentence of 20 years in prison.
However, the United States federal court has now imposed a prison sentence of 78 months on Davis, according to a
press release
published Thursday by the U.S. Department of Justice.
Besides his prison term, Davis has also been ordered to serve three years of supervised release and pay $25,000 in fine.
"Davis's arrest, extradition from Ireland, conviction, and prison sentence should send an unmistakable message: the dark web does not cast shadows long enough to protect criminals from the long arm of the law," Manhattan U.S. Attorney Geoffrey S. Berman said.
During the shut down of Silk Road in 2013, the FBI also
seized Bitcoins
(worth about $33.6 million, at the time), which were later
sold in a series of auctions
by the United States Marshals Service (USMS).