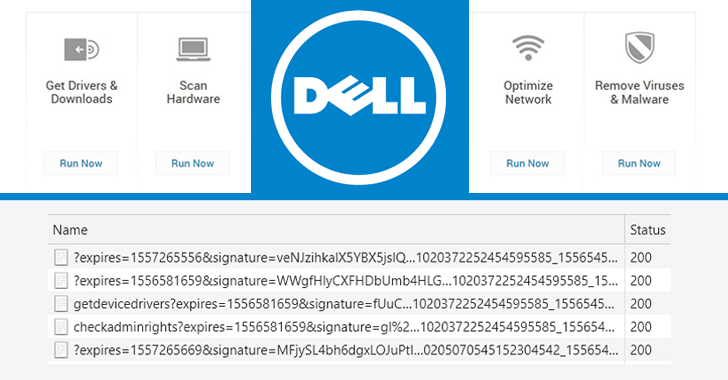 If you use a Dell computer, then beware — hackers could compromise your system remotely.
Bill Demirkapi, a 17-year-old independent security researcher, has discovered a critical remote code execution vulnerability in the Dell SupportAssist utility that comes pre-installed on most
Dell computers
.
Dell SupportAssist
, formerly known as
Dell System Detect
, checks the health of your computer system's hardware and software.
The utility has been designed to interact with the Dell Support website and automatically detect Service Tag or Express Service Code of your Dell product, scan the existing device drivers and install missing or available driver updates, as well as perform hardware diagnostic tests.
If you are wondering how it works, Dell SupportAssist in the background runs a web server locally on the user system, either on port 8884, 8883, 8886, or port 8885, and accepts various commands as URL parameters to perform some-predefined tasks on the computer, like collecting detailed system information or downloading a software from remote server and install it on the system.
Though the local web service has been protected using the "Access-Control-Allow-Origin" response header and has some validations that restrict it to accept commands only from the "dell.com" website or its subdomains, Demirkapi explained ways to bypass these protections in a
blog post
published Wednesday.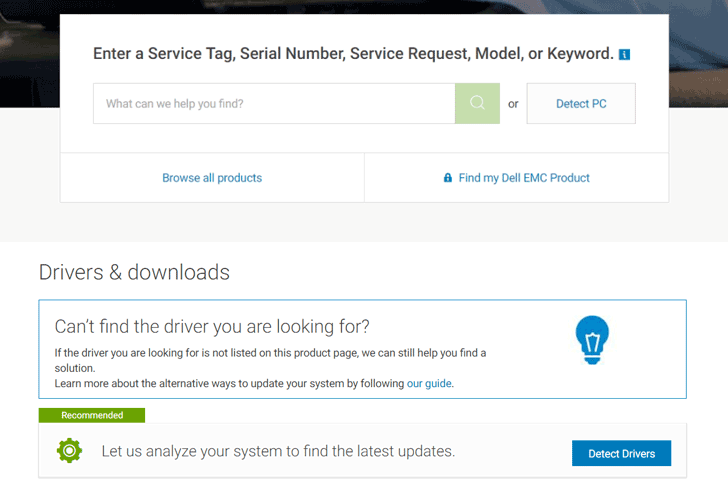 As shown in the video, Demirkapi demonstrated [
PoC code
] how remote hackers could have easily downloaded and installed malware from a remote server on affected Dell computers to take full control over them.
"An unauthenticated attacker, sharing the network access layer with the vulnerable system, can compromise the vulnerable system by tricking a victim user into downloading and executing arbitrary executables via SupportAssist client from attacker hosted sites," Multinational computer technology company Dell said in an advisory.
The remote code execution vulnerability, identified as CVE-2019-3719, affects Dell SupportAssist Client versions prior to version 3.2.0.90.
Before publishing the vulnerability details in public, the researcher responsibly reported his findings to the Dell security team, which has now released an update version of the affected software to address the issue.
Besides this issue, Dell has also patched an improper origin validation (CVE-2019-3718) vulnerability in the SupportAssist software that could have allowed an unauthenticated, remote attacker to attempt CSRF attacks on users' systems.
Dell users are advised to either install the updated Dell SupportAssist 3.2.0.90 or later, or simply uninstall the application altogether, if not required, before hackers try to exploit the weaknesses to take full control over their computer systems.