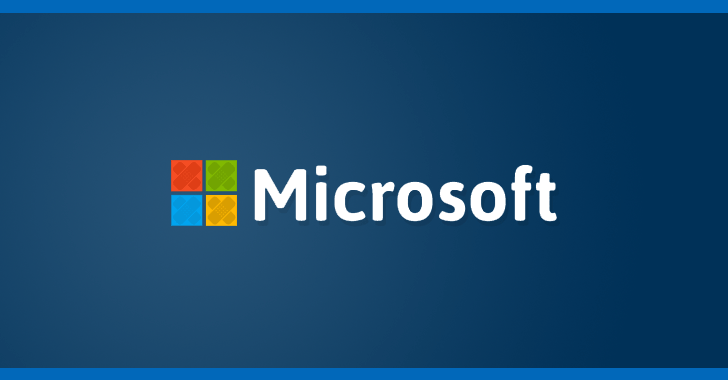 It's time to gear up for the latest June 2018 Microsoft security patch updates.
Microsoft today released security patch updates for more than 50 vulnerabilities, affecting Windows, Internet Explorer, Edge, MS Office, MS Office Exchange Server, ChakraCore, and Adobe Flash Player—11 of which are rated critical and 39 as important in severity.
Only one of these vulnerabilities, a remote code execution flaw (
CVE-2018-8267
) in the scripting engine, is listed as being publicly known at the time of release. However, none of the flaws are listed as under active attack.
Discovered by security researcher Dmitri Kaslov, the publicly known vulnerability is a remote memory-corruption issue affecting Microsoft Internet Explorer.
The flaw exists within the IE rendering engine and triggers when it fails to properly handle the error objects, allowing an attacker to execute arbitrary code in the context of the currently logged-in user.
Microsoft has also addressed an important vulnerability in its Cortana Smart Assistant that could allow anyone to unlock your Windows computer. You can
head on to this article
to learn how the bug can be used to retrieve confidential information from a locked system and even run malicious code.
The most critical bug Microsoft patched this month is a remote code execution vulnerability (
CVE-2018-8225
) exists in Windows Domain Name System (DNS) DNSAPI.dll, affecting all versions of Windows starting from 7 to 10, as well as Windows Server editions.
The vulnerability resides in the way Windows parses DNS responses, which could be exploited by sending corrupted DNS responses to a targeted system from an attacker-controlled malicious DNS server.
Successful exploitation of this vulnerability could allow an attacker to run arbitrary code in the context of the Local System Account.
Another critical bug is a remote code execution flaw (
CVE-2018-8231
) in the HTTP protocol stack (HTTP.sys) of Windows 10 and Windows Server 2016, which could allow remote attackers to execute arbitrary code and take control of the affected systems.
This vulnerability originates when HTTP.sys improperly handles objects in memory, allowing attackers to send a specially crafted packet to an affected Windows system to trigger arbitrary code execution.
Next critical remote code execution vulnerability (
CVE-2018-8213
) affecting Windows 10 and Windows Server exists in the way the operating system handles objects in memory. Successful exploitation could allow an attacker to take control of an affected Windows PC.
"To exploit the vulnerabilities, an attacker would first have to log on to the target system and then run a specially crafted application," Microsoft explains in its advisory.
Microsoft has also addressed seven critical memory corruption bugs—one in Chakra scripting engine, three in Edge browser, one in the ChakraCore scripting engine, and one in Windows Media Foundation—all lead to remote code execution.
Rest CVE-listed flaws have been addressed in Windows, Microsoft Office, Internet Explorer, Microsoft Edge, ChakraCore, along with a
zero-day bug in Flash Player
that Adobe patched last week.
Users are strongly advised to apply security patches as soon as possible to keep hackers and cybercriminals away from taking control of their computers.
For installing security updates, simply head on to Settings → Update & security → Windows Update → Check for updates, or you can install the updates manually.