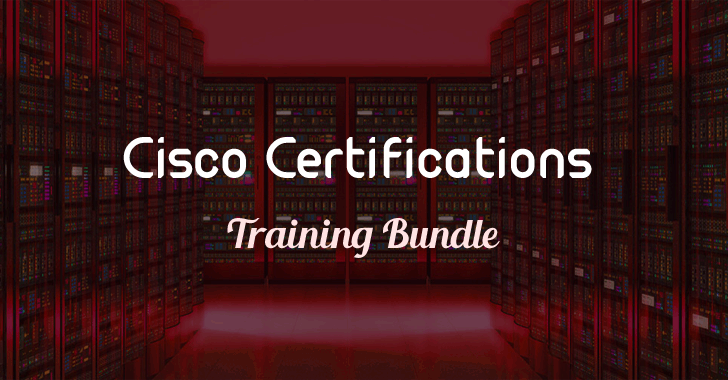 With the migration of governments and enterprises towards controller-based architectures, the role of a core network engineer has become more important than ever.
Today, majority of interconnected wide area networks (WANs) and local area networks (LANs) in the world run on Cisco routers and other Cisco networking equipment, and therefore most organizations need network engineers to maintain and program these networks.
So, if you are looking forward to making career advancement in networking, then
Cisco's CCNA and CCNP certifications
are one of the most highly reputed entry-level networking certifications in the industry.
While CCNA, or Cisco Certified Network Associate, is for entry-level network engineers to maximize their foundational networking knowledge, CCNP or Cisco Certified Network Professional is intended for professionals to implement, maintain and plan Cisco's wide range of high-end network solution products.
But how long have you wanted to take CCNA and CCNP training classes to achieve the certifications, only to realize the cost is just too high?
Not anymore, because this week's THN Deal Store brings you lifetime access to the
Ultimate Cisco Certification Super Bundle
, which offers nine comprehensive courses, all for just $49.
This nine-part bundle covers everything you need for passing Cisco's CCNA certification exams—from interconnecting Cisco networking devices to implementing Cisco IP routing.
Here's the list of nine gigantic courses offered by Ultimate Cisco Certification Super Bundle:
Cisco 100-105 Interconnecting Cisco Networking Devices Part 1 (ICND1 V3)
Cisco 200-105 Interconnecting Cisco Networking Devices Part 2 (ICND2 V3)
Cisco 210-260: Implementing Cisco Network Security
Cisco 200-355: Implementing Cisco Wireless Networking Fundamentals
Cisco 210-060: Implementing Cisco Collaboration Devices (CICD)
Cisco 210-065: Implementing Cisco Video Network Devices (CIVND1 & CIVND2)
Cisco 300-101 ROUTE - Implementing Cisco IP Routing
Cisco 300-115 SWITCH - Implementing Cisco IP Switched Networks
Cisco 300-135 TSHOOT - Troubleshooting And Maintaining Cisco IP Networks
Each part of the above training is a standalone course specifically designed to help you pass each one of Cisco's exams.
The training will teach you how to manage and optimize network systems, focus on network infrastructure, including routing, switching, wireless access, security, and connectivity to branch offices using WAN.
This
Ultimate Cisco Certification Super Bundle
will also help you develop skills required to work on advanced security, voice, wireless, and video solutions, as well as prepare you enough to earn your CCNA and CCNP certifications.
So, what you are waiting for? Just sign in and grab the deal before it's too late.