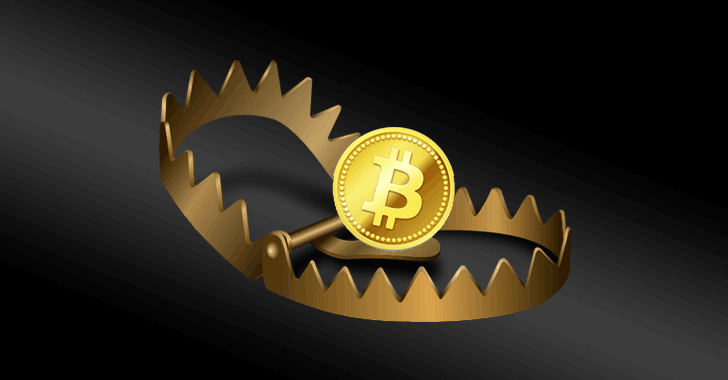 In an effort to prevent cryptojacking by extensions that maliciously mine digital currencies without users' awareness, Google has implemented a new Web Store policy that bans any Chrome extension submitted to the Web Store that mines cryptocurrency.
Over the past few months, we have seen a sudden rise in malicious extensions that appear to offer useful functionality, while embedding hidden cryptocurrency mining scripts that run in the background without the user's knowledge.
Last month, cryptocurrency miners were even found in a
Russian nuclear weapons lab
and on
thousands of government websites
. In January, cryptocurrency mining malware also
infected more than half-million PCs
.
Until now, only those cryptocurrency mining extensions were allowed on the Chrome Web Store that are solely intended for mining, and explicitly informed users about its working and revenue model.
If the company finds any mining extension developers submitted was not in compliance and secretly mines cryptocurrency using a victim device's computing power, it simply blocks the extension.

Since about 90 percent of the mining extensions developers submitted to the Chrome Web Store failed to comply with the rules, the tech giant decided to ban all browser extensions that mine cryptocurrency (even if it's used for legitimate purposes) from its Web Store.
"Starting today, Chrome Web Store will no longer accept extensions that mine cryptocurrency," Google says in its Chromium Blog. "Existing extensions that mine cryptocurrency will be delisted from the Chrome Web Store in late June."
However, the ban on cryptocurrency mining extensions will not impact other digital currency and blockchain-related extensions, such as Bitcoin price checkers, blockchain browsers, and cryptocurrency wallet managers.
Google noted that its new move is "another step forward in ensuring that Chrome users can enjoy the benefits of extensions without exposing themselves to hidden risks."
Though banning cryptocurrency mining extensions is definitely a great move, the ban may not eliminate the problem as a whole, since attackers have increasingly been developing ways to hide their mining functionality in an extension until after it gets Chrome Web Store approval.
The ban comes less than a month after Google announced its plans to ban advertisements related to cryptocurrency.
Google is not the first one to impose a ban on cryptocurrency-related abuses. Late last month, Twitter
announced
its plan to block cryptocurrency-related ads on its platform, and in January, Facebook
banned
all ads promoting cryptocurrencies, including Bitcoin and ICOs.